According to The Block cryptocurrency news outlet, Starbucks is partnering with Bakkt, a service streamlining the purchase and storage of digital assets for mainstream use. While this has lead to speculation that the world-famous coffee joint will start accepting Bitcoin (BTC), it actually means much more.
From Coffee to Crypto
Instead of using cryptocurrency to purchase coffee, Starbucks' investment in Bakkt will help mainstream users convert their cryptocurrency into fiat. A spokesperson for the popular chain clarified this in a statement to The Next Web's Hard Fork:

"Our role as the flagship retailer for Bakkt is to consult and develop applications for customers to convert their digital assets into US dollars, which can then be used in our stores. We anticipate that a range of cryptocurrencies will gain traction with customers and, through our work with Bakkt, we will be uniquely positioned to constantly consider and offer customers new and unique ways to pay seamlessly, at Starbucks. As we continue to move forward with this work, we anticipate we'll have more to share in the coming months."
Essentially, Starbucks wants to see Bakkt succeed because it means more money coming into their stores. The coffee company doesn't want to hold any cryptocurrencies themselves. Instead, users with Bakkt's app can exchange digital assets for fiat currency on the fly.
This lack of direct acceptance may be a good thing, as it prevents the Bitcoin network from being congested. Sure, the Lightning Network exists, but it will be a long while before the mainstream picks up on that.
Moving Things Forward
On the other hand, Bakkt is doing good work pushing the industry forward. With their application, users can technically make purchases with Bitcoin whenever they'd like. Plus, it's widely believed that this group will be one of the first to issue out Bitcoin futures. Of course, this is all based on SEC regulation.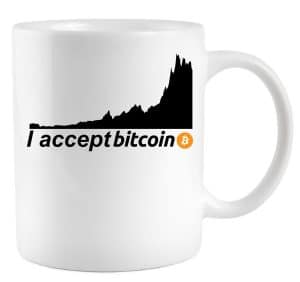 However, we're unsure as to when this app will go live. According to The Block's unnamed source, the Starbucks-supported service will not go live until Bakkt proves it can transfer, hold, and properly secure cryptocurrencies:
"In many ways, there are limits to what Starbucks can do with partnerships because there are limits to what customers can expect."
Also, it's important to note that this service will launch in the U.S. first. Other countries will have to wait. That said, when properly implemented, we can expect Bakkt and Starbucks' collaboration to increase accessibility in an industry that so direly needs it.