Red Bull has announced that crypto company FuturoCoin will be an official sponsor partner of Aston Martin Red Bull Racing. It is the first time a company of this kind sponsors a Formula One team.
A tweet with the announcement was published by RedBull racing at 11.02 am on Feb. 5 saying: "we are delighted to partner FuturoCoin in F1 first ever cryptocurrency sponsorship."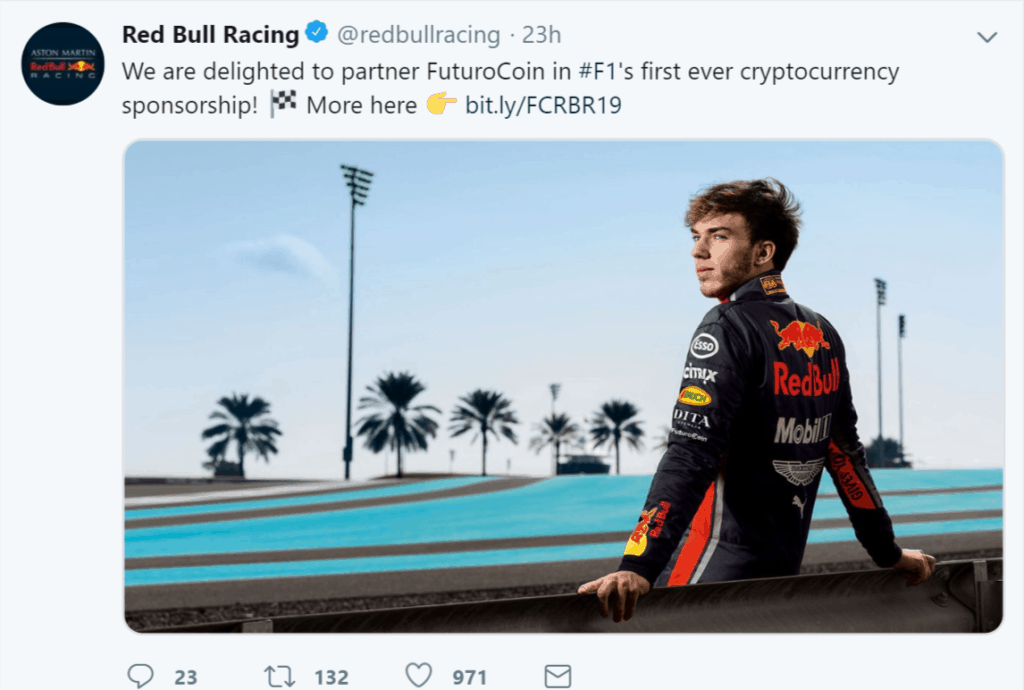 According to Red Bull Racing news, Red Bull Racing Team Principal Christian Horner claimed: "In recent years, the rise of blockchain technology and cryptocurrencies has been truly remarkable, and we're delighted to be the first Formula One team to embrace this, through our partnership with FuturoCoin. Secure digital currencies are on the leading edge of technological development and we are very excited to be part of this revolution."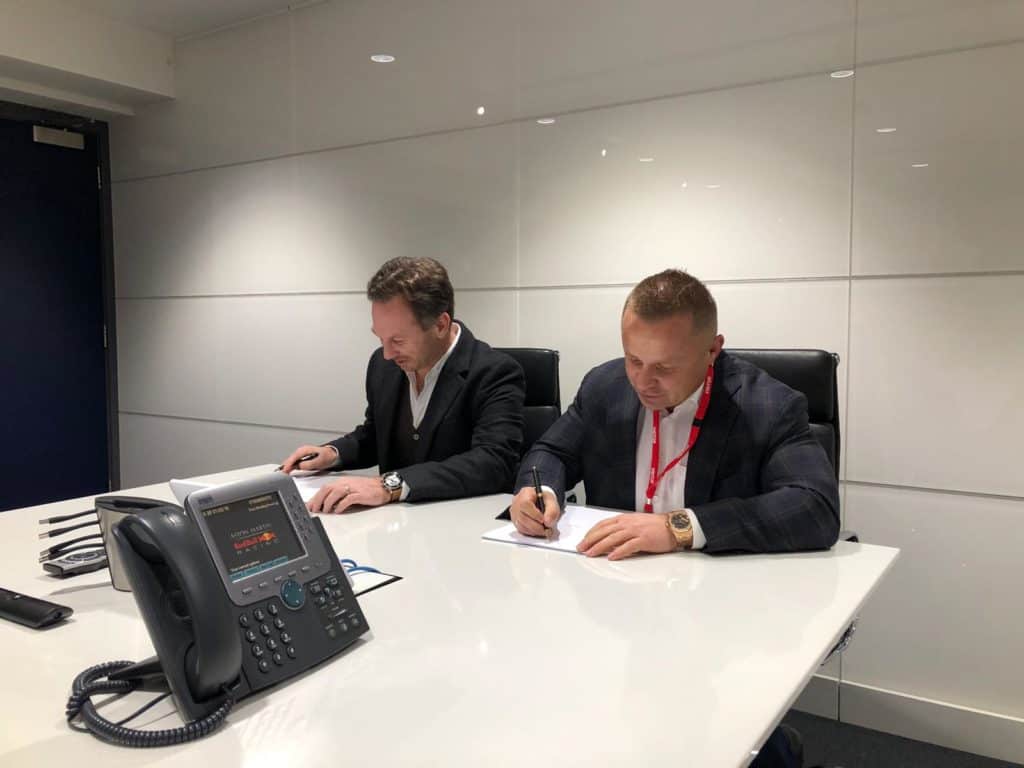 FuturoCoin's management company CEO Paulina Wozniak also stated: "We are very proud that FuturoCoin will be the first cryptocurrency in the world to appear on a Formula One car. In addition, we are looking forward to working alongside Aston Martin Red Bull Racing, a prestigious brand that is recognised across the world."
Even though this is not the first time sponsorship deals are negotiated between the world of crypto and the realm of sports, it is the first for F1. Considering the global visibility that car racing has, this partnership may represent the beginning of future sponsorship partnerships between cryptocurrency companies and professional sports.