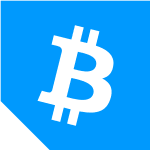 This
story
was shared from
this site
Spells of Genesis (SoG), a blockchain-based mobile game, was released on the Apple App Store and Google Play store yesterday.
Spells of Genesis Available in App Stores
The blockchain-based fantasy trading card game, Spells of Genesis (SoG), has been added to the Apple App Store and Google Play Store yesterday. This means that cryptocurrency is one step closer to mainstream adoption as anyone with an iOS or Android device can now play this game.  
Shaban Shaame, CEO and founder of EverdreamSoft stated:
It's a huge milestone because SoG will be one of the first ICO projects that hit the mainstream market.
The news comes 18 months after the Initial Coin Offering (ICO) campaign in which Swiss-based EverdreamSoft, the company behind SoG, collected 934 BTC in exchange for BitCrystals (BCY), a crypto asset issued on the Bitcoin blockchain. BCY is used to purchase in-game content and to unlock certain features.
Not only is SoG offering gamers the ability to actually own their in-game balance and to exchange it for BTC, other cryptocurrencies, and fiat, they are also leveraging blockchain technology to bring life to the concept of "rare" trading cards.
The Bitcoin blockchain ensures that BTCs can not be reproduced/forged/duplicated, just like it ensures that SoG rare trading cards can not. This is also done by using by issuing the trading cards as assets on the Bitcoin blockchain.
Spells of Genesis
Spells of Genesis is a mobile game that brings in elements of trading card games (TCG) along with arcade-style gaming aspects. SoGis influenced by Blockchain technology on various levels. Not only are BitCrystals (BCY) used to monetize the game, rare trading cards are also cryptographic assets on the Bitcoin blockchain.
But that's not all! Blockchain technology is also the main focus of the storyline with  rare cards
---