Last Updated on
The most popular actor in South Korea, Bay Yong-joon, has just publicly invested in Seamon – a local cryptocurrency startup. This news comes to us via CoinDesk Korea.
Head of Seamon Lee Jung-hoon cannot disclose an exact number, but he claims that Yong-joon spent "a meaningful amount". He goes on, articulating that the actor invested "tens of millions" of won, the South Korean currency:
"Bae has consistently been interested in the seafood industry for a long time. Initially, Bae reached out to Seamon to participate as an advisor but he wanted to invest in the project and last month, we processed the investment. We cannot disclose the exact amount of the investment but it is not in the tens of thousands of dollars range".
Streamlining Seafood
Seamon is a "blockchain-based innovative global seafood transaction system". According to its whitepaper, the goal is to streamline global seafood transactions via smart contracts and the transparency blockchain technology offers. This is an industry worth hundreds of billions of dollars, and one of many that blockchain can innovate within.
Transactions are via the Seamon coin, which will also store value. It will also launch an exchange, SeamonX, later this year. Essentially, it's a supply chain solution not unlike ones offered for marijuana or medical records. The project will ideally solve late payments – extra important here as fish expires quickly.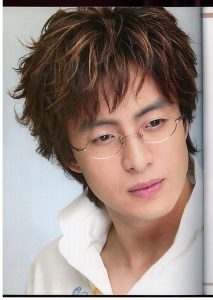 Companies can convert their Seamon tokens into their local currency as well.
The fact that Yong-joon has publicly invested in Seamon is great press for the cryptocurrency industry. Audiences tend to support their favorite stars and celebrities, often imitating their actions or responding to their calls-to-action. This investment will bring awareness to blockchain technology and ensure others will participate.
According to CCN, the South Korean crypto industry has grown recently. Some of the largest businesses in the country have invested, as well as other influencers and stars. That said, some of them had done so early – before the market crash. Because of this, these early buyers had to apologize to their followers. However, Yong-joon's investment shows that interest is still there.