NEW YORK (InsideBitcoins) — Jared Der-Yeghiayan, the U.S. Department of Homeland Security special agent responsible for taking Ross Ulbricht down, didn't always believe that he was the actual Dread Pirate Roberts. Instead, he believed that Mark Karpeles, the founder of Mt. Gox, was actually in charge of Silk Road.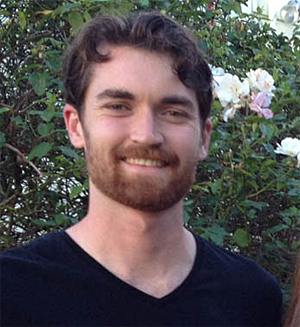 This has been revealed as the basis for Ulbricht's defense. In the opening statements, defense attorney Joshua Dratel said: "He created it [Silk Road] as a completely freewheeling, free-market site that could sell anything except a couple of items that were harmful." It was after only a few months, Dratel argued, that Ulbricht relinquished control.
Mark Karpeles was the man given that control, according to the defense.
Dratel claims that Karpeles kept control of Silk Road from 2011 until 2013. His associate, Ashley Barr, a Canadian computer scientist who also worked at Mt. Gox, would go on to become the voice of Dread Pirate Roberts.
"Lots of little things added up to [Karpeles]," Der-Yeghiayan said.
One of those things the government investigation found was that Mutum Sigilum, a Karpeles holding company, had originally registered the domain name silkroadmarket.org. The purpose of that site was to act as a public advertisement for Silk Road. While you would have needed the Tor network to access the actual hidden bazaar, this site's purpose was to help people gain awareness of the black market.
Der-Yeghiayan, while being cross examined, revealed that he had felt there was probable cause to believe Karpeles controlled Silk Road – enough to gain a search warrant for access to the Mt. Gox owner's Gmail account.
The government agent's theory was that Karpeles used Silk Road as a means of raising the price of bitcoin. When Silk Road launched, the digital currency was only worth $2. However, by 2013, bitcoin had reached a high of $290. A man who had held significant amounts of bitcoin at $2 a piece could be one of the richest bitcoin holders in the world at $290.
[Read More: Ross Ulbricht on Trial: Protestors Defend Silk Road]
Dratel suggested that Ulbricht was roped back in by the owner of Silk Road as a means of getting him to take the fall for the site. Specifically, Dratel explained how DPR had learned that investigators were closing in, and needed someone to trick law enforcement into believing they had their man.
"That Ross was DPR is a fundamental contradiction of your very common sense," Dratel told the jury on Tuesday.
This theory was supported during cross examination of Agent Der-Yeghiayan, who revealed that a separate Homeland Security investigation in Baltimore met with Karpeles' lawyers. It was during that meeting that the lawyers offered Homeland Security something it would definitely want: the identity of who was running Silk Road. All Karpeles wanted in return was immunity from other charges that were being brought against him.
Naturally, Karpeles has denied that he is or ever has been Dread Pirate Roberts in a tweet:
This is probably going to be disappointing for you, but I am not and have never been Dread Pirate Roberts.

— Mark Karpelès (@MagicalTux) January 16, 2015
An attempt to gain reasonable doubt
There's no denying that there is a significant amount of evidence that the prosecution has against Ross Ulbricht. The prosecution spent much of the morning laying out exactly what they had found on his laptop, clicking the back button repeatedly on his Tor browser, taking pictures, and building its case.
One of those screenshots was of a Silk Road account with 50,577 bitcoin in it. There was another that showed all the packages that were currently in transit, were being packaged, or had other issues.
"The defense has been [trying to show] that Karpeles was at least arguably 'a' Dread Pirate Roberts."
More importantly, investigators claim to have caught Ulbricht logged into Silk Road as Dread Pirate Roberts. But U.S. law gives the prosecution the burden of proof. If the jury cannot pass a verdict of guilty beyond a reasonable doubt, it could be enough to acquit him.
"I have to assume that the defense has chosen this strategy because they think it is their best bet," Ryan Gilbert, a Florida-based lawyer who runs a podcast called The Bitcoin Lawyer, told InsideBitcoins.com. "It could be that they have real evidence to make a strong case that Karpeles is the real DPR. On the other hand, it could be that the evidence isn't that strong, but they don't have a lot of options."
Planting a seed in the jury's minds that Karpeles could have been in charge of Silk Road might be just enough to raise a bit of doubt regarding Ulbricht's guilt.
"The fact that it was the government's witness who was pointing the finger at Karpeles probably looks pretty good for Ulbricht," Gilbert added.
Court in Recess
When the defense presented additional details regarding Der-Yeghiayan's affidavit, Serrin Turner, a prosecutor, objected, arguing that the questioning was "hearsay." This resulted in judge Katherine Forrest dismissing the jury from the room so that the objection could be considered.
"The defense has been [trying to show] that Karpeles was at least arguably 'a' Dread Pirate Roberts," she said. "They're trying to raise reasonable doubts."
Court is adjourned until Tuesday, when agent Der-Yeghiayan will return to the stand.