NEW YORK (InsideBitcoins) — If it had not been for a simple Google search, Department of Homeland Security Special Agent Jared Der-Yeghiayan might have continued his investigation into Mark Karpeles leading Silk Road. Instead, he got a tip from IRS Special Agent Gary Alford, which would lead Der-Yeghiayan right to Ross Ulbricht.
"I figured it [Silk Road marketing] had to be on the regular Internet so someone could tell you where to go," Aflord said on the stand during the Silk Road trial.
So Alford did what anyone would do when they want to find information about something. He Googled it. In June 2013, he did a search for "Silk Road" and "Onion." Unlike mainstream sites that use the .com extension, sites on Tor use .onion. Therefore, by searching for those two keywords together, he was trying to find mention of the Tor site. He limited the posts to those that occurred before January 31, 2011 because that was when Silk Road started.
"Has anyone seen Silk Road yet? It's kind of like an anonymous Amazon.com."
That search led him to a thread on bitcointalk.org called "A Heroin Store." One of the posts there was from a user named "altoid" who gave instructions on how to access Silk Road.
"You guys have a ton of great ideas. Has anyone seen Silk Road yet?" altoid wrote. "It's kind of like an anonymous Amazon.com. I don't think they have heroin on there, but they are selling other stuff. They basically use bitcoin and tor to broker anonymous transactions."
Once Alford had the username, the rest was as simple as clicking around. In a separate thread, altoid posted that he was looking for an IT pro. "If interested, please send your answers to the following questions to rossulbricht at gmail dot com."
That's all Alford needed to get a warrant to gain access to that email. By comparing the data found in the email to the data found on Ulbricht's laptop, the government has created an even more convincing argument that Ross Ulbricht is, in fact, Silk Road's Dread Pirate Roberts.
In one email, Ulbricht asked a man in Bastrop, Texas to rent out his house. Bastrop is where Ulbricht grew mushrooms.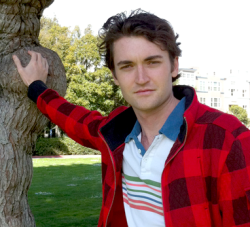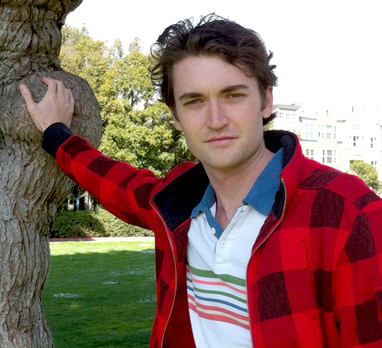 Ulbricht wasn't entirely reckless, though. There were no mentions of Silk Road in Gmail or on Facebook. But what the emails did provide were points in Ulbricht's life that the government could cross reference with chat logs on Silk Road. For example, Ulbricht traveled from Austin to the Dominica on November 14-15. On one of the Tor chats, "myself" told a Silk Road admin that "I am done traveling, for a little while anyway." Since it was found on his laptop, "myself" had to be Ulbricht. That conversation occurred on November 15th.
There were plenty of other such examples presented, including Ulbricht's dating life. In a log describing Silk Road activity dated September 11 –September 18, 2013, Ulbricht said he was suffering from poison oak. Compare that to an email he sent to a "Julia" on September 19: "I have poison oak rash from head to toe. I wish you were here to comfort me. :("
The government made a case that there were too many identical events that occurred to both Dread Pirate Roberts and Ross Ulbricht for them to be separate people.
And it all started with a simple Google search.