NEW YORK (InsideBitcoins) — If you want to keep a secret,  it's important to keep it to yourself. Thursday, in the Silk Road trial of Ross Ulbricht, the prosecution introduced its next witness, Richard Bates, a friend of Ulbricht's from college, as well as a technical advisor of sorts.
Bates and Ulbricht met at the University of Texas at Arlington (Dallas) where the former studied computer science and the latter studied physics. When Bates moved back to Austin in 2010, where Ulbricht had eventually relocated, their friendship was rekindled.
[Read More: Ulbricht's Diary Reveals Inner Workings of Silk Road]
Bates revealed why he was testifying against his friend. He had reached a non-prosecution agreement with the government, which meant that if he testified, the government would not pursue charges against him. The three potential charges would have been in relation to the technical assistance he provided to Ulbricht, the bitcoin exchange he created, and his use of Silk Road.
Questions, asked and answered
In 2010, Ulbricht asked Bates questions related to PHP, a computer programming language. Over time, he would ask more questions, more frequently, and became more secretive each time Bates asked what the questions were really about. Finally, Bates delivered his ultimatum. Tell him what was being worked on — or never ask another technical question.
"I'm working on a website where people can buy drugs."
Ultimately, Ulbricht's need for technical assistance was greater than his need for secrecy.
"He said something like, I'm working on a website where people can buy drugs," Bates testified. "I remember seeing the homepage, the green camel, for the first time …  And the pictures of drugs. I was shocked but also intrigued. My first reaction was, they're going to shut this down, really, really soon."
Bates continued to help Ulbricht. After receiving some radio press, the site crashed, unable to support the overload of traffic. Bates helped Ulbricht get the site back up. Ulbricht went so far as to offer Bates an administrative role, which he turned down because he was already employed fulltime.
Ulbricht claims to have sold Silk Road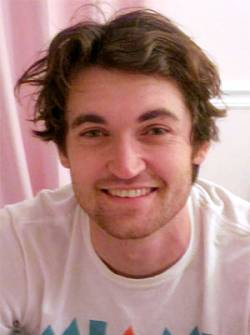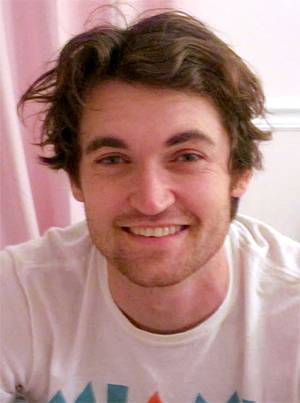 In November 2011, Ulbricht, realizing that he had revealed his secrets, was looking for a way out. According to Bates, the two had a conversation about a post on Ulbricht's Facebook wall that said, "I'm sure the authorities would be very interested in your site."
Bates urged Ulbricht to stop. "'This is not worth going to prison over,'" Bates remembered telling Ulbricht. "He told me he could not shut down the site because he had sold it to someone else. He was nervous."
He told the prosecution that he believed Ulbricht had indeed sold the site. Over the next two years, UIbricht would continue insisting that he had sold the site to someone else, according to Bates.
Such a claim would support the strategy of the defense: Ulbricht had started the site, left the business, and was then lured back in.
A telling chat with 'Variety Jones'
After cross-examination, the government took one more swing at disproving the defense's argument. They presented an online chat transcription with Variety Jones, a Silk Road user that would become a "mentor," in Ulbricht's own words. This chat had to do with Ulbricht's secrecy.
Variety Jones wanted to know if Ulbricht had told anyone about the site. And VJ meant anyone: "Gramma, priest, rabbi, stripper?"
"Unfortunately yes, there are two," 'myself' answered, the default name in a TorChat on Ulbricht's computer. "But they think I sold the site and got out, and they are quite convinced of it."
"Good for that," replied Variety Jones.
Court is not in session on Fridays, but will resume on Monday. IRS agent Gary Alford, the agent who first revealed the name Ross Ulbricht to Homeland Security Special Agent Jared Der-Yeghiayan, is scheduled to take the stand.