NEW YORK (InsideBitcoins) — If you're thinking about launching a company pertaining to bitcoin or the blockchain, then Boost VC wants to hear from you.
The Bitcoin startup accelerator has gone all in on the bitcoin space with the Boost Bitcoin Fund II. Along with this came the promise that every company that joins the accelerator in their Tribe 5 class will receive an investment of 300 BTC when they finish the program.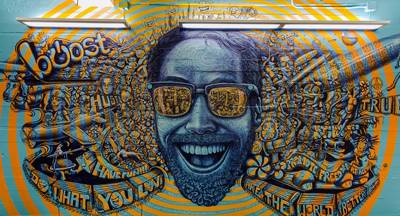 The bitcoin bonus is an additional investment in the Tribe 5 companies. All companies that are accepted receive a small seed investment in cash ranging from $10,000 to $20,000. However, once the companies receive the bitcoin, they are welcome to do with it as they please.
"Once the money is invested, it is theirs — they can do whatever is right by their company with the bitcoin," Adam Draper, the founder and CEO of Boost, told Inside Bitcoins.
According to the Inside Bitcoins Price Tracker, those 300 BTC would be equal, at current market value, to more than $105,000. However, when the announcement was made, those same 300 BTC would have been worth about $120,000. And that could be one of the concerns about receiving the extra funding in bitcoin. The amount of money that the investors get in exchange for equity drops as the price of bitcoin goes down.
"The business fluctuates relative to the dollar but stays the same in relation to Bitcoin. Also if the price of Bitcoin doubles, the deal gets better and better for the companies," Draper admitted.
In November, Boost raised $6.6 million in capital to fund its efforts. And Draper's father Tim, a noted venture capitalist and bitcoin believer, was one of two successful bidders for the most recent government auction of Silk Road bitcoins, winning 2,000 BTC, which he has pledged as a part of the Boost bitcoin bonus. The accelerator says it typically invests in 15 to 25 companies in each class, meaning a stash of up to 7,500 bitcoins could be required.
Boost VC intends to launch Tribe 5 in early 2015 and applications are open until January 2nd.