NEW YORK (InsideBitcoins) — Catching Ross Ulbricht and accusing him of being Dread Pirate Roberts, the leader of Silk Road, would not have been possible without many months of undercover work, the prosecution revealed to jurors on Wednesday, as the Silk Road trial of Ulbricht continued.
Jared Der-Yeghiayan, a U.S. Department of Homeland Security special agent, told how he took over a Silk Road moderator's account in July 2013, which allowed him to collect information on Dread Pirate Roberts.
Every day, for about 10-12 hours, Yeghiayan would help moderate the Silk Road forums. In exchange, he would be paid $1,000 in bitcoin every week.
But Yeghiayan's journey toward Ulbricht's arrest would start a couple of years earlier when he first was introduced to Silk Road. In 2011, after seeing an increase in ecstasy shipped via the mail, he started an investigation.
"We hadn't seen ecstasy being seized in letter-class like that in a long time."
"We hadn't seen ecstasy being seized in letter-class like that in a long time," Yeghiayan said, referring to a table with more than 20-letter sized envelopes used to ship the drug. All told, the government made 52 separate purchases from 40 different dealers in 10 countries. Only one of the shipments didn't match what they had purchased.
After buying for a while, Yeghiayan was able to gain access to selling accounts by arresting members and lessening their punishment in exchange for access. This allowed him to ultimately tap the seller's side of the website using the account "SuperTrips."
This section had rules on how to be a good seller. There were tips on good customer service, packaging, shipping, and the primary rule of not accepting payment for anything off the site.
By forcing buyers and sellers to use the site escrow, Silk Road was able to collect its commission on every purchase, all paid in bitcoin.
What this section also revealed was how unstable Dread Pirate Roberts really was, using the message board as a means of expressing his emotions. The prosecution presented a number of posts, in one DPR said:
"It's great to see that my words are resonating with so many of you. It's a privilege to have a stage to speak from here. It doesn't get said enough, and it is hard to get across in this medium, but… I love you <3"
In another post, he showed anger at those who expressed their frustrations on rising commissions:
"10% on $50 orders? We are talking about an extra $1.88! A $10 order? An extra 38 cents! Do you think this site built itself? Do you think it runs itself? … Do you have any idea the risk the people operating this site are taking? Do you have any clue what we've been through to get here today?"
Leading Up to the Arrest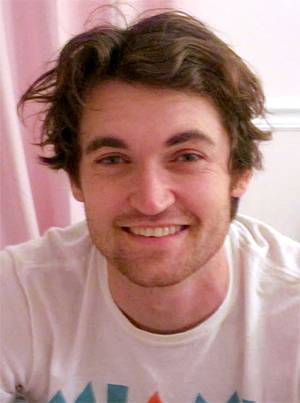 In July 2013, the undercover agent took over the account named "Cirrus." Now it was only a matter of time before he could catch Dread Pirate Roberts.
During the entire process, Yeghiayan still had never heard of Ross Ulbricht. It wasn't until September that an Internal Revenue Service agent, Gary Alford, mentioned that name. Based on that information, Yeghiayan felt Ulbricht "looked like a pretty good match."
On October 1st, Yeghiayan met with agent Christopher Tarbell, who was leading the team to arrest Ulbricht.  The FBI had already staked Ulbricht out at a local coffee shop, Bello Coffee, where he had been working the day prior. Therefore, Yeghiayan waited near the cafe with his laptop, only going inside to charge his battery. All along, he was watching to see the "Dread" go offline.
When that finally happened, Yeghiayan let the FBI know that Ulbricht was on the move, and the hunt for Ulbricht could finally end. "The plan was to try to get in a position where we'd have the defendant in a public setting or cafe where he was required to use the Internet and initiate a chat with him," Yeghiayan told the jurors.
But to do that, he would need to catch Ulbricht red handed. That required one last chat with him. As a reminder, Yeghiayan was Cirrus and the prosecution says Ulbricht was Dread.
Cirrus: hi
Cirrus: are you there
Dread: hey
Cirrus: how are you doing?
Dread: i'm ok, you?
Cirrus: good. can you check out on one of the flagged messages for me?
Dread: sure
Dread: let me log in
Cirrus: ok
Dread: you did bitcoin exchange before you started working for me, right?
Cirrus: yes, but just for a little bit
Dread: not any more than that
Cirrus: no. I stopped because of reporting requirements
Dread: damn regulators eh?
Dread: ok, which post?
Cirrus: lol yep
Cirrus: there was the one with the Atlantis
It was the "ok, which post" that gave Yeghiayan the confirmation he needed that Ulbricht had logged into a special admin page for flagged posts. Only Dread Pirate Roberts would have access to this page.
Testimony ended yesterday with Yeghiayan sending an email to the other agents confirming Dread's connection to Silk Road. He then began his walk to the library with the laptop still connected. An arrest was about to be made.
Today, the defense will cross-examine Yeghiayan. It is likely that during this cross examination the defense's strategy claiming Ulbricht was not Dread Pirate Roberts, but instead was being framed by the real DPR, will begin to be revealed.