It seems the cryptocurrency is facing an uncertain future given today's analysis of the price movement. The expectation is that there will be another breakout either towards the lower trend or the upper trend line.  All depends on what the bulls will do going forward after losing their momentum following the previous breakout. The constant pressure from the bears hasn't helped matters at all.
XRP Price Trend in Mid-term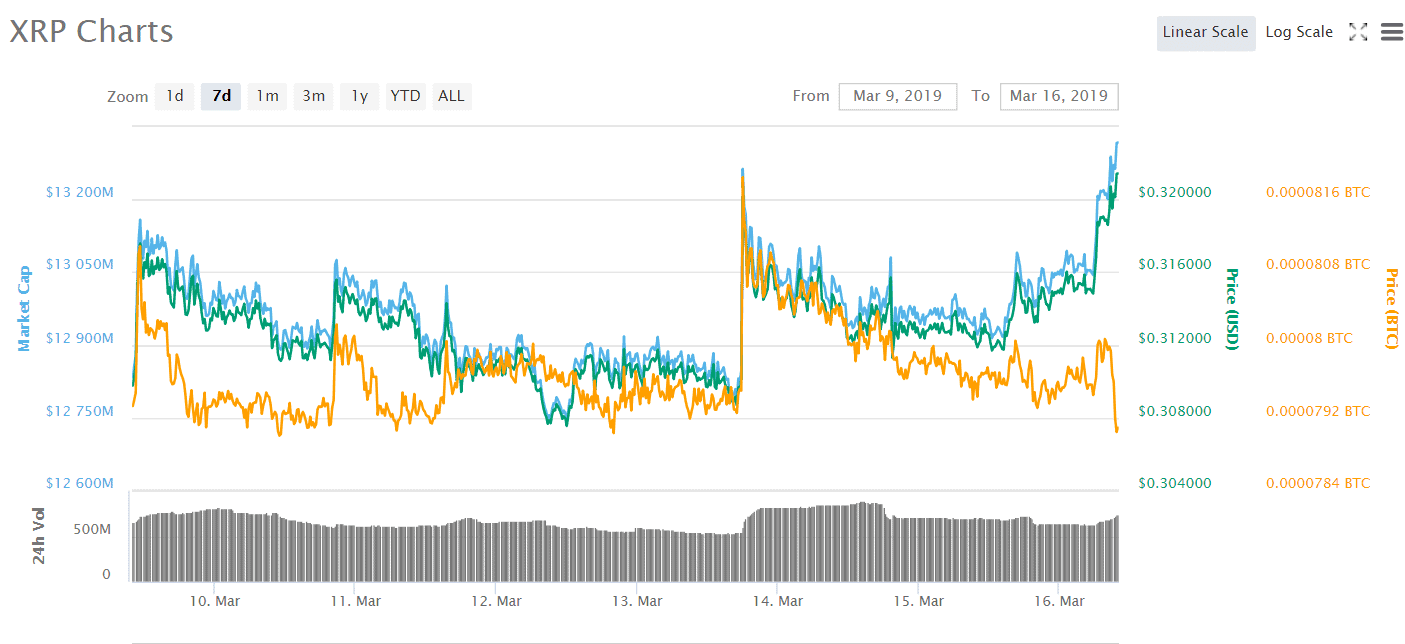 On the XRP medium chart, we can see that the movement continues. We should recall that two days past, the predictions was that there would be a breakout at its upper trend line. The price of XRP went up suddenly following the bull's momentum. This enabled it to break the $0.32 supply level following the formation of a solid Japanese candle.
XRP recovered towards the price of $0.34 but could not get to the target. Still, on the move, the Bulls lost their grip, and there was a fall in XRP price.  Well, the continuous pressure from the Bears didn't help matters as well. However, the coin fell back to what the price was before and keep consolidating at that level.
The XRP trading system is still the same. We see that it hovers on the 21 and 50 periods moving average. These averages are fixed together and remain flat without showing any direction. Looking at the zip-saw price movement, you will notice the battle going on in the market. Those who buy XRP coin and the sellers are dragging for dominance. If the Bears win the Bulls, we expect a fall in XRP price towards the break level of $0.30. If this happens, the coin will face the demand level of $0.28.
However, if the Bears didn't prevail, the price of XRP may recover to the north. Meanwhile, the RSI is at level 50, and we can see the signal line facing up. This shows a buy signal.
XRP/USD Price Trend in Short-Term
Source: CoinMarketCapThe XRP/USD short-term outlook shows a continuous sideways movement. On March 13th, the Bulls attempted to push up the XRP price close to $0.34 level, but it didn't work. To say the Bears was hard on them was an understatement. As the attempt fails, the digital coin plunged to the phase where it was consolidating previously.
However, yesterday the 14th of March, the Bears faced the pressure of the Bulls as well. When they couldn't withstand it, they broke down to $0.32 level. Even sustaining the level was not easy for the Bears. As a result, the Bulls pushed the XRP price to the level where it was consolidating before the battle.
Looking at the chart, you will notice that the Relative Strength Index (RSI) has crossed the 40 levels. Also, the signal line is facing down, and this indicates a sell.