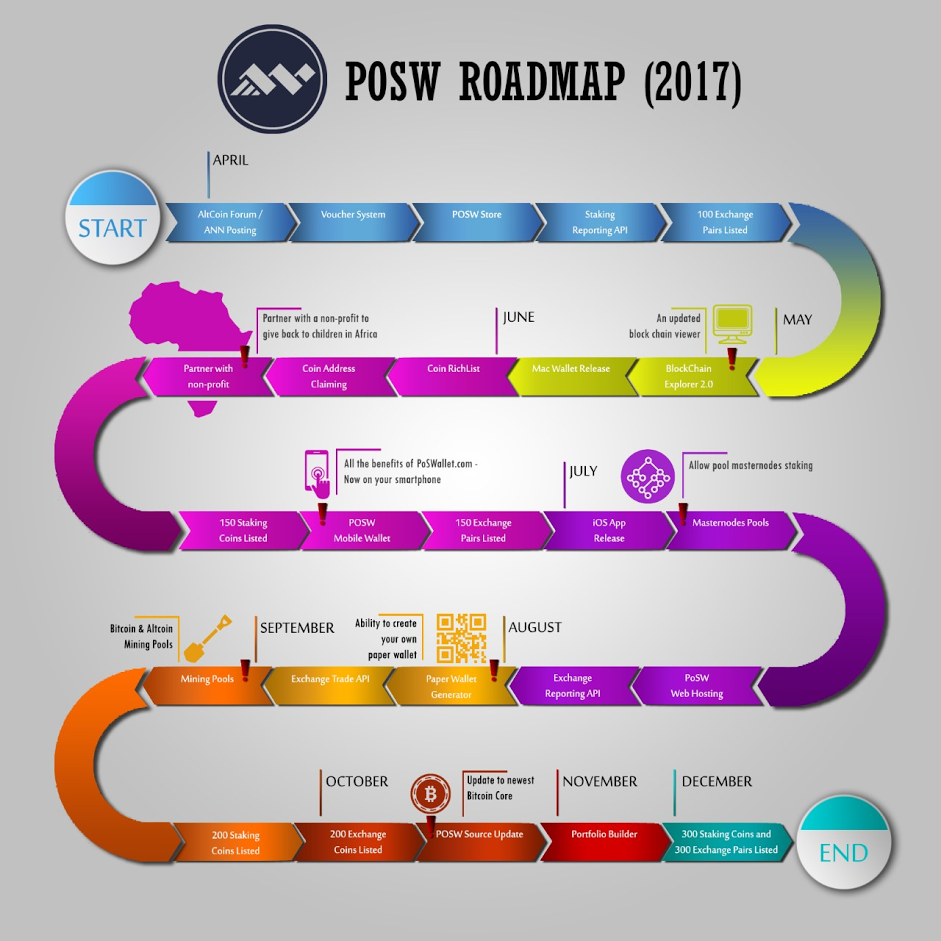 This
story
was shared from
this site
Altcoin enthusiasts will have come across the POSWallet platform by now. This company specializes in providing online coin staking opportunities for all of their supported currencies. Over the past few weeks, the value of the platform's native POSW token has appreciated in value by quite a margin. Moreover, the developers released their roadmap for the platform, which will introduce some interesting changes.
POSW Token Surges In Value
It is evident there is a lot more to the POSWallet platform than just the online staking option provided by the platform. While that is one of the main reasons why people use this platform, the company also provides a built-in exchange feature. On this exchange, users can trade the POSW token against all of the supported online currencies. As a result, investors have taken notice of POSW all of a sudden, which eventually results in significant price gains.
In fact, all of the POSW trading pairs on the exchange have seen some significant gains over the past few weeks. This goes to show investing in the POSW token will lead to future value gains as more people take notice of what the token has to offer.This increased interest in POSW has caused the token's value to skyrocket over the past few weeks. As of right now, it is valued at the 7,700 Satoshi mark, up from 740 Satoshi on March 27th.  Some experts expect the value of POSW to surpass the US$1 mark moving forward, which would represent an eleven-fold increase compared to its current value.
To put this into numbers, POSW has seen over US$450,000 worth of trading volume over the past 24 hours. That is quite a significant increase, as it makes POSW one of the top 35-tradeable cryptocurrencies in existence right now. With a bit more trading volume it
---