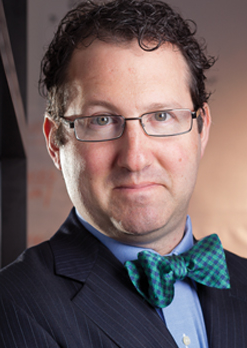 NEW YORK (InsideBitcoins) — The Electronic Transactions Association (ETA) is the only organization leading and representing the payments technology industry, offering members news and information, facilitating business connections and growth, providing a standard of industry certification and advocating on issues critical to members' success. ETA's more than 500 members represent nearly $5 trillion in annual payments processed in the U.S.
Inside Bitcoins talked to Jason Oxman, the CEO of the ETA, about the future of payments.
The ETA's Strategic Leadership Forum (SLA) in October brings together extremely influential figures in the world of banking, private capital, payment systems, and bitcoin. How do you think this event will affect innovation and collaboration?
"I think this is a very interesting, pivotal year for the payments industry and the introduction of digital currency acceptance at the merchant point of sale is a very exciting new development for our industry.
"ETA, the trade association of the payments industry, has been around for 24 years and this year for the first time we've had bitcoin processors join ETA as members and indeed we've seen a significant deal announced between a bitcoin processor Bitpay and Global Payments which is one of the world's largest payment processors.
"That deal was announced shortly after Bitpay became ETA's first bitcoin processor member.
So, I think our SLA event in October takes place at a time of very interesting collaboration between bitcoin and other digital currency companies and traditional payment processors, so it should make the conversation very interesting and dynamic."
Going into your third year with ETA what are your impressions of how bitcoin has evolved over the years?
"I think we've seen a very significant evolution in bitcoin from a currency that attracted a lot of negative headlines and negative attention because of a small number of bad actors and bad news stories, to a number of new and dynamic and very serious companies like Bitpay, Circle in Boston — which is another very significant player in the Bitcoin world.
"These new, dynamic, legitimate companies are garnering positive headlines for digital currency and I think the pace of business deals like BitPay/Global Payments will continue.
"From my perspective at ETA I think that 2014 will be a pivotal turning point year in digital currency as we see merchants start to accept digital currency — as we see payment companies doing deals to facilitate merchant acceptance of digital currencies a– nd I think 2014 is that pivotal year.
With your background at CES, you know innovation when you see it. Can you mention a bitcoin project or development that really caught your attention?
"I think the interesting thing about the payment industry broadly today is a migration from the plastic card that we've all been used to with the magnetic stripe on the back to more innovative ways to initiate a payment transaction.
"So, that plastic card with a magnetic stripe is a 40-year-old technology that every American adult carries with them in their wallet. It works very well; it's the safest most secure, more reliable way to pay and the payments industry has done an amazing job over the last 40 years of building a ubiquitous and secure network that is kind of the background for where we are today.
"I think what's most exciting about the innovation taking place in payments today is from the perspective of 'incumbents' in the payment industry — new forms of payment – rather it's paying with your phone or with your watch, or with Google glass, or whatever the next big technology is. Initiating a payment transaction with a new technology from our industry's perspective. That's great, because we want to make sure that the consumer continues to pay electronically. That's our goal and that kind of innovation is taking place and more important the way our industry is embracing that innovation is what's most exciting to me about payments today. Because I think our industry has a very good story to tell about embracing and encouraging new innovation in payments and we're seeing that.
Consumers that follow Bitcoin news from the 5000-foot level see Bitcoin companyies joining ETA as an indication of establishing legitimacy however, as an expert in the payment industry what would you point to as a more accurate indication of progress?
"Perhaps I'm a little biased, but I consider the decision of Bitcoin processors to join ETA to be a very strong indication of the seriousness of those companies in the marketplace.
"After all, we are the only trade association of the payment industry and we have more than 500 member companies and all of those companies are the strongest players in the industry, so to see Bitpay and Circle for example joining ETA, becoming members, speaking at our events, exhibiting at our trade shows, I think that's a very powerful indication of [how serious] those companies take their marketplace participation and that is traditionally why companies join a trade association — to network and strike deals with other companies in the industry.
"During your tenure at CES I don't think you could point to a product that was launched that did more than the iPhone. With your experience, can you speak to how consumers have reacted to bitcoin by comparison?
"I have a Pebble smart watch, and one of the apps is the Starbucks app and I was at the Starbucks this morning and I paid with my watch and everyone in the store from the clerk to everyone else in line was looking at me like, 'how did you just pay for your coffee with your watch?'
"Now that has a very cool factor to it but it's also very practical. My watch is on my wrist; I hold it up — I'm done. I don't have to take a phone out of my pocket I don't have to enter a code; it's just — it's there and it's done and it's cool.
"I think that's where we're going with payments and it's the same kind of thing you see in other areas in technology. Things that are cool catch on with certain early adopters but then they also have to have some utility to them and I think that's great.
Interview by Darnell Jackson
Starbuck's photo: PulpConnection.net