Last Updated on
NEW YORK (InsideBitcoins) — Although there are still plenty of bitcoin novices who believe that the cryptocurrency is anonymous by default, the core bitcoin community understands that the public ledger makes privacy and security a difficult proposition for a blockchain-based currency. As more venture capitalists enter the space, we're seeing a divergence from the original libertarian mindset that dominated the philosophy of bitcoin users in the early days.
"Moneyed interests still treat privacy like an anarchistic side show, meaning that our most capable developers must treat it as an unfunded hobby."
What was once the first form of digital cash that could revolutionize nearly every facet of society and outmode long-standing, centralized institutions has turned into simply a method of sending cheap, fast payments to anyone in the world. As the emphasis of certain bitcoin companies has shifted from changing the world to simply acquiring more bitcoin users, we've also seen a decline in the voices who understand the importance of privacy and security in regards to this new technology.
Kristov Atlas and the Open Bitcoin Privacy Project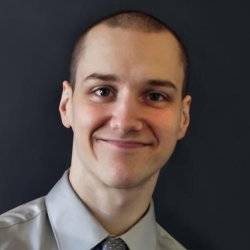 Kristov Atlas, who is a well-known computer security researcher and author of the Anonymous Bitcoin Book, is the founder of the Open Bitcoin Privacy Project. Other early contributors to the project include Justus Ranvier, Sam Patterson of OpenBazaar, and Chris Pacia of Bitcoin Authenticator. I was recently able to ask Kristov a few questions about this new organization that advocates for more privacy in bitcoin. When asked about what compelled him to start this project in the first place, Kristov noted:
"Considering all of the brilliant minds who are involved in Bitcoin development, there's been very little progress in improving privacy over the last year. Moneyed interests still treat privacy like an anarchistic side show, meaning that our most capable developers must treat it as an unfunded hobby."
Fighting against blockchain analysis software
Atlas also noted the increased development of blockchain analysis software, which could eventually become an issue for anyone trying to use bitcoin in an anonymous manner. The real issue with this privacy-destroying software is the funding behind it. As Kristov explained, "We're talking about dollar-denominated budgets that dwarf the crowdfunding achieved by the likes of [Dark Wallet team members] Amir [Taaki] and Cody [Wilson]."
Due to the fact that governments and those involved with the military industrial complex could possibly fund the development of this kind of software, Kristov believes it's important to support the creation of privacy-enhancing software for bitcoin right now. He even noted that he has been "hearing murmurs about blockchain analysis software developed in secret and funding by the military industrial complex and drug warriors."
One last point Kristov wanted to make on this topic of blockchain analysis software was the fact that these analytical tools would not be limited to those who create them. Much like it would be unwise to trust any government agency with "backdoor" access to Apple iPhones, it would be unwise to trust an institution to never use blockchain analysis software for their own gain. For this reason, Atlas described this sort of software as a "Pandora's Box just waiting to be opened."
Kristov Atlas and the other individuals who are involved with the Open Bitcoin Privacy Project have obviously felt a need to spend more time improving privacy in bitcoin. As Kristov noted:
"Our goal for OBPP is to move privacy toward the forefront. We want to educate Bitcoin users about the need for increased privacy measures, and to cultivate projects that will foster greater privacy in the crypto economy. We want to weld Pandora's Box shut."
Promoting Privacy-conscious software for bitcoin users
When asked about specific bitcoin wallets that the OBPP would support, Atlas was quick to point out Dark Wallet, Airbitz, and Bitcoin Authenticator. Atlas had kind words for each one of these projects.
On Dark Wallet: "When Dark Wallet is finally stable, it will serve as an excellent prototype for other wallets, paving the way with stealth address and CoinJoin implementations, as well as superior segregation of online identities by separating funds into 'pockets.'"
On AirBitz: "The AirBitz team has been collaborating with Dark Wallet, sharing core libraries, and building privacy tech into their mainstream wallet in an easy-to-use, on-by-default fashion."
On Bitcoin Authenticator: "The team behind Bitcoin Authenticator is looking at taking these privacy technologies even further, investigating CoinShuffle, improvements to bloom filters, and other cutting edge privacy protections."
Atlas also noted that there are a few other projects currently "flying under the radar", and he hopes the OBPP can help fund the development of these wallets through future crowdfunding campaigns.
Already making an impact
The desires of the Open Bitcoin Privacy Project are not strictly theoretical. Atlas recently released TorBan as a response to an academic paper by Ivan Pustogarov and Alex Biryukov. which claimed "Bitcoin Over Tor is a Bad Idea." Although the tool does not prevent the DoS attack from taking place, it makes the fact that such an attacking is happening obvious to anyone using TorBan. The tool is used to monitor the Tor exit nodes connected to the bitcoin network.
You can see other projects available from the OBPP on their website right now, including trackers for wallet compatibility for stealth addresses and Tails. These sorts of projects will eventually be combined into a sort of Consumer Reports for privacy-concerned bitcoin users, and they plan to roll out an entire rating system for explaining how well a certain wallet can protect one's privacy and security.
You can follow @kyletorpey on Twitter.
Photo credit: Yuri Yu. Samoilov