Last Updated on
NEW YORK (InsideBitcoins) — New York University (NYU) will host a symposium delving into the politics and media representation of bitcoin and other digital currencies. Taking place on March 4 from 4-6 p.m., three experts in their respective fields will discuss and debate the merits of digital currencies.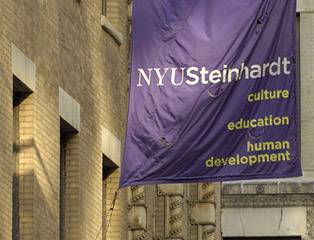 NYU hosted a hackathon last November, inviting students to develop new applications related to bitcoin. Alex Campolo, a doctoral student at NYU Steinhardt and the upcoming symposium's organizer, told Inside Bitcoins that since that event there's been a bitcoin buzz amongst the faculty and graduate student body.
"This symposium reflects interest in cryptographic currencies at a number of levels, including both faculty and graduate student interest," Campolo said. "More broadly, many of the conversations about cryptographic currencies that I have followed are driven by current events. This is natural for a technology that is really in its infancy and constantly evolving."
Coming from NYU's department of media, culture and communication, Campolo believes NYU is in a position to break beyond the simplistic questions and into something deeper, reflecting culture and politics.
"What are the historical continuities and differences between contemporary cryptographic currencies and other alternative forms of money?" Campolo asked, as an example. "How do cryptographic currencies embody cultural and even political values? I'm interested in addressing these larger questions not simply for academic reasons but also to spark conversations across groups who might not otherwise come into contact and ultimately to go out and build better technologies."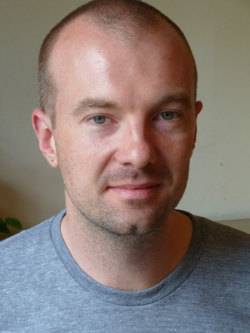 NYU's Finn Brunton will host Bill Maurer, professor of anthropology at UC Irvine, and Quinn DuPont, doctoral candidate in information science at the University of Toronto.
"Finn Brunton is a professor in the Department of Media, Culture, and Communication here at NYU who writes about how technologies are adopted, hacked and transformed. He has written a history of spam that shadows the history of the Internet and is currently researching cryptocurrencies for another book project," Campolo said.
Maurer is the most senior scholar among the three, working on alternative currency studies in the past. Dupont is the youngest, researching the history and philosophy of cryptography in an effort to better understand protocols like bitcoin and its potential applications.
Campolo anticipates that these three speakers will bring different stances to the stage on a variety of issues. While he believes that it's unknown whether or not bitcoin serves its purpose in a monetary function, Campolo hopes the academics will go into even deeper debates, diving into the philosophy of how digital currency functions socially, suspending pre-existing notions of finance.
"My hope is that by drawing on these larger bodies of thought, we can start to ask questions that move beyond the day-to-day news cycle."
"The Department of Media, Culture, and Communication is well-equipped for this type of project, because we are an interdisciplinary department that convenes many perspectives on technology, from history, to culture, to social and critical theory," Campolo explained. "My hope is that by drawing on these larger bodies of thought, we can start to ask questions that move beyond the day-to-day news cycle."
While the academics at the symposium will be discussing politics, they may not be directly addressing BitLicense regulations proposed by the New York Department of Financial Services (NYDFS). However, Campolo said questions regarding the regulation may be posed during the Q&A session of the event.
NYU is no stranger to philosophical questions when it comes to the advancement of technology. In 2013, the same department held a conference called "Governing Algorithms," followed the year after with a "Symposium on Obfuscation," which explored strategies that may protect privacy against surveillance.