Netflix is one of the most popular streaming services around the world, with an established presence in nearly every country. As such, it is understandable why investors are more than willing to buy Netflix stock. NFLX has been trading relatively high compared to its price in late December.
NFLX sees major lows in December
2018 was generally a year market by large drops when it comes to the value of various assets, and stocks were no different. Netflix stock price sank just as many others, reaching deeper and deeper lows in late December.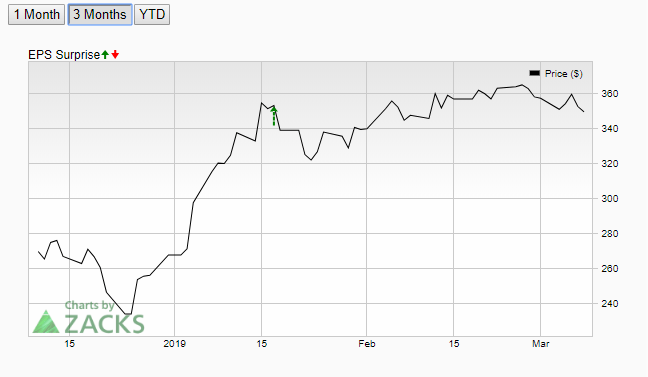 The price reached its lowest point in the last several months on December 24th, which was the bearish market's final attempt to knock the prices down. At the time, NFLX value broke a support at $240, with the price going as low as $233.88.
However, the situation took a turn on December 25th, and the price started growing once again. It even managed to breach a major resistance at $250 and continue its surge all the way up to $267, where it was briefly stopped. This is where NFLX price was on December 31st, 2018, ending the year on a positive note.
Netflix stock price surges
As soon as 2019 started, Netflix stock price skyrocketed as part of a new bull run. Within the first two weeks of January, NFLX managed to break numerous resistances, one after another.
The first one that provided any challenge at all was the resistance at $300, which slowed down the growth slightly. It was even more difficult for NFLX to breach the resistance at $320, although it managed to do it on January 9th.
The next big level, at $340, actually managed to completely stop the growth and even caused a slight correction which lasted a few days. However, Netflix stock price got new strength on January 14th, which allowed it to breach this resistance as well, and even surge all the way up to $351.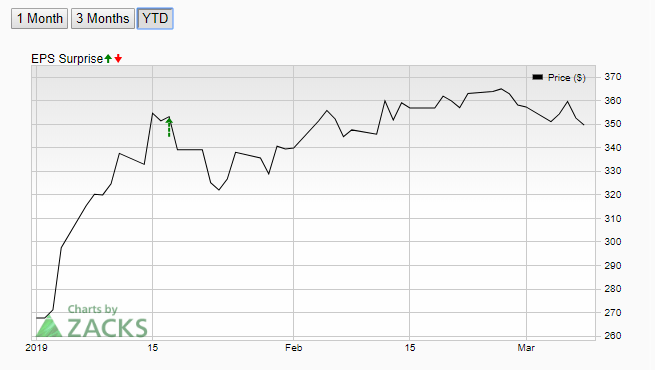 This is where a major correction took place, knocking the price down and forcing it to breach several supports in the following few weeks. However, anyone looking to buy stocks should know that the price is currently struggling with a major resistance level at $360, which acts as a major roadblock for Netflix stock price.
The first support to fall was the one at $350, which managed to hold for a few days. The price was then once again stopped by a resistance-turned-support at $340, which also managed to hold until January 20th, when another drop dragged the NFLX price down to $320.
Another recovery came on January 22nd, taking the price back up, keeping it between $340 and $330 during the last week of January.
In February, Netflix stock price was surging once more, and approaching the major resistance at $360, which it was trying to breach for the entire month, finally managing to do so on February 21st, albeit only briefly. However, it was brought back down to the support at $350 as soon as March 3rd came.
This has since become a strong support level for NFLX, and its price remains trapped between this support and $360 resistance. This is also where we find NFLX price right now, currently being at $350.10. In the following days, it is likely that the price will attempt another breach as soon as the current correction ends, and if the stock's behavior holds, it will possibly even breach the resistance and continue on its way up.