Last Updated on
In the last 24 hours, two big names in payment processing have decided to join the bitcoin revolution. Both Neteller and CardinalCommerce have come out as bitcoin supporters, and these platforms could allow bitcoin users to gain access to a variety of big-name merchants and service providers. Neteller is possibly best described as a PayPal alternative, while CardinalCommerce is a secure payments platform with a focus on proper authentication and unique payment options.
Neteller accepts bitcoin deposits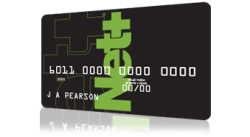 Although it doesn't seem as if Neteller wanted it to become big news quite yet, a Redditor noticed that bitcoin had been added as a deposit option for the e-money wallet last night. Neteller is a well-known payments option for the online gaming industry, and their bitcoin integration could give poker players and gamblers the ability to make deposits to online sportsbooks, casinos, and poker rooms with lower fees.
Neteller also offers a debit card that can be attached to a user's account, but the ability to use this as a bitcoin debit card seems to be limited to $650 at this time. Also, US customers are not able to use the digital currency for deposits. Neteller is expected to release more information related to their adoption of bitcoin in the coming days. The online payments provider has partnered with BitPay for their bitcoin integration.
CardinalCommerce partners with Bitnet
CardinalCommerce is an online payments provider for some of the biggest brand names in the world right now such as GameStop, American Eagle Outfitters, and Delta Air Lines. A partnership with bitcoin payment processor Bitnet was announced earlier this morning, Although Bitnet started out as a lesser-known player in the bitcoin payments space, the company is now competing with Coinbase and BitPay to bring as many new merchants to bitcoin as possible.
In the official announcement, CardinalCommerce SVP of Merchant Services Alasdair Rambaud explained, "[Bitnet's] many combined years of payment industry experience makes them the best choice for Cardinal and our merchants who want to offer bitcoin as an alternative way for their Customers to buy." He went on to state bitcoin is a "win-win for merchants and customers around the globe!"
When will merchants enable bitcoin payments?
Although CardinalCommerce has already enabled bitcoin payments for their clients, the merchants will still have to "turn on" bitcoin payments on their own. Some larger merchants have claimed that bitcoin could possibly confuse their customers during the checkout process due to the low levels of awareness associated with the digital currency, so we'll have to wait to see which merchants decide to offer bitcoin as a payment option to their customers.
On the other hand, merchants who accept Neteller as a form of payment do not even need to know that the payments provider has enabled a new gateway for their customers to pay with bitcoin. Neteller currently only allows bitcoin to be used as a deposit method, and the bitcoins are converted to fiat currency once the deposit has been made. Having said that, it's possible that Neteller's current use of bitcoin is simply a preview of bigger things to come.
You can follow @kyletorpey on Twitter.