NEO/USD
From Tuesday when the price of NEO was sitting at $8.65 at its lowest point we have seen an increase of over 11% for the price of NEO as it came up to $9.62 at its highest point today around which it is currently sitting. As the price previously decreased by 12.71% on the last downtrend which began on the 16th of March this increase made the price recover after a minor downtrend but now that the increase has been stopped out we are to see if the price continues moving to the upside.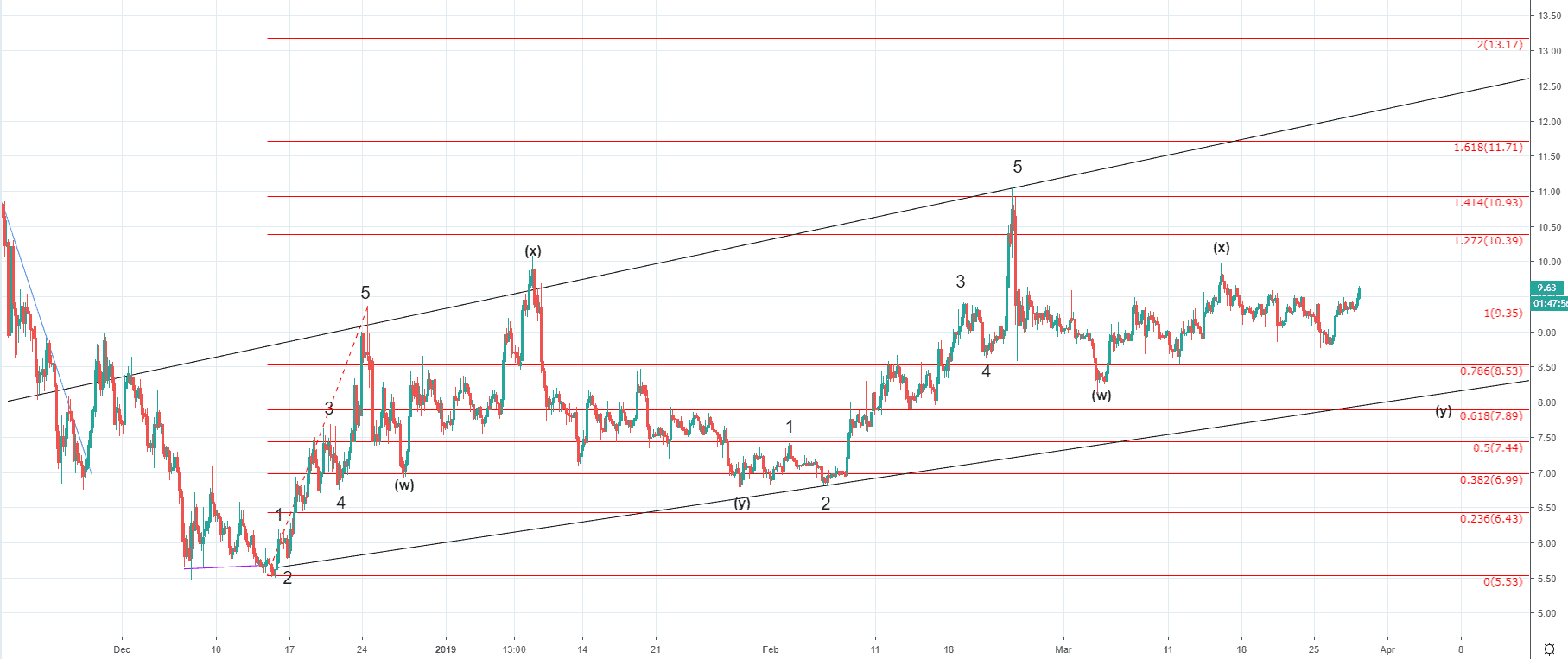 Looking at the 4-hour chart, you can see that the price of NEO came up again above the 1 Fibonacci level which was drawn to the highest spike of the first impulsive wave ending point which ended on 24th of December. The level offered some significance but hasn't been the most significant resistance point as the price continued forming two higher high making an for the ascending channel which is the most significant structure and with whose resistance level another interaction has been made on 24th of February when the price came up to $10.39 which was the second five-wave impulsive increase.
As it ended a similar corrective structure started developing like after the first five-wave move ended which is why I think we are seeing the development of a three-wave correction to the downside which is set to bring the price down to the ascending channels support level again, were it is to retest it for support once more and would be the third interaction with the level just like it was with the upper one.
The price is still slightly lower than the X wave of the second correctional structure but since it is in an upward trajectory we could be seeing it exceeding it. The currently seen increase could be the continuation of the development of the X wave in which case another increase could occur potentially exceeding the prior high but as I have counted three waves already I believe that the X wave has developed.
Zooming into the hourly chart, you can see my Elliott Wave labelings which point out that the X wave ended on a three-wave move. If this is true then the current increase would most likely be the B wave from the next, third correction to the downside which started after the X wave ended in which case the previous 12.71% move to the downside would be its first wave A.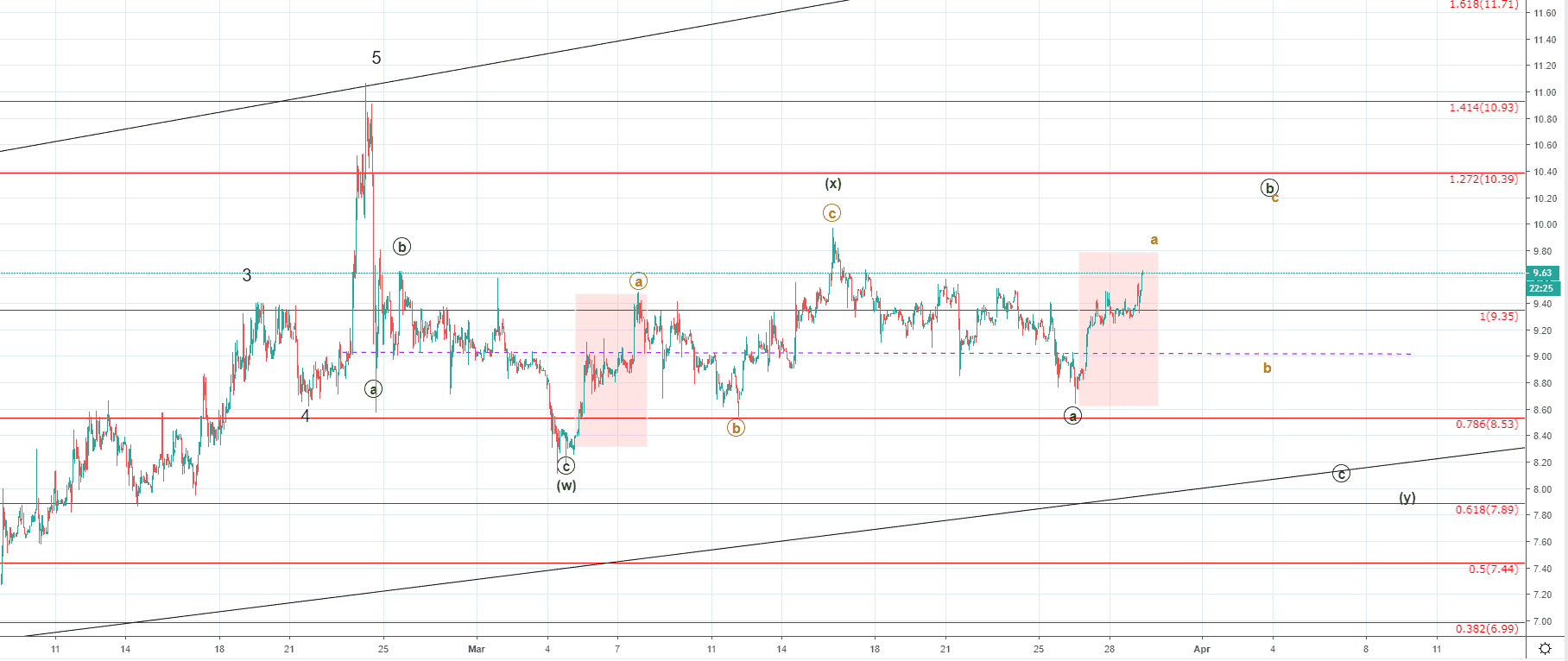 We can also see the similarity in chart pattern with the A wave from the previous ascending three-wave move although of a higher degree with the current one. This could point out the validity of my count as well as the projection that is currently in play. According to my projection, the price is now heading for a small retracement below the 1 Fibonacci level potentially around the interrupted purple line which is the median line of the lower range at $9, before going back up above the 1 Fibonacci level but only as a corrective spike which would trigger another round of selling which would bring the price of NEO down to the ascending channels support level around $8.2