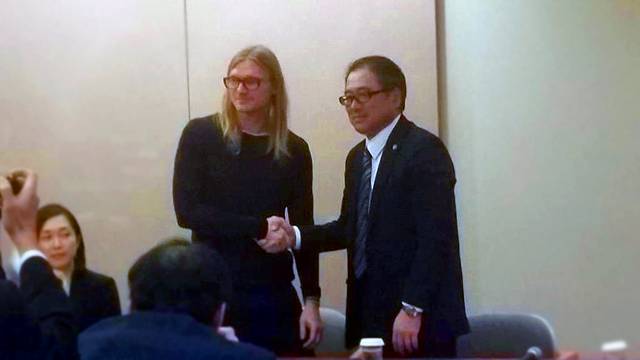 NEW YORK (InsideBitcoins) — The bankruptcy proceedings of Mt. Gox, the infamous failed bitcoin exchange, will now be assisted by Payward Inc., owner of Kraken, a San Francisco-based bitcoin exchange. In a directive issued by the Tokyo District Court today, Kraken was selected to "support the investigation of missing bitcoin and the distribution of remaining assets to the creditors."
"There is no effort to revive Mt. Gox or continue Mt. Gox's business."
This will likely please many of the creditors still clinging to hopes of some restitution from the Mt. Gox failure, who have complained about substantial and continuing cash payments to Tibanne K.K., the company owned by Mark Karpeles, former chief executive of Mt. Gox.
Kraken will assist bankruptcy trustee Nobuaki Kobayashi investigate the disappearance of 850,000 bitcoins previously held at Mt. Gox, as well as coordinate the distribution of assets to creditors.
"The outcome of the MtGox bankruptcy proceedings will deeply affect the Bitcoin community as a whole," said Kraken CEO Jesse Powell in a statement. "We've decided to volunteer our resources and expertise in an attempt to minimize damage to creditors, restore faith in the Bitcoin community, and demonstrate trusted leadership in the industry."
As a part of the agreement Kraken paid 30 million yen, about $250,000 USD, which will be distributed to creditors. The company will not assume the business of the bankrupt Mt. Gox, nor any of its assets or debt.
"There is no effort to revive Mt. Gox or continue Mt. Gox's business," Powell added.
Photo credit: Jason Maurice via Twitter @wiz
---