Microsoft Corporation is a massive company whose products have circled the world. As a result, the company has grown to be among the largest ones, with a market cap of $868.77 billion at the time of writing. However, when it comes to the company's stock price, it is just as vulnerable to drops and growths as any other.
While 2018 was not particularly friendly towards stock prices, MSFT managed to recover most of its December 2018 losses within the first months of 2019. Further, its price is showing signs of an even larger growth. First, let's see how MSFT price performed in late December.
Microsoft stock price sinks
MSFT price was on a sharp downfall in December 2018, which is of small surprise, since many other companies experienced the same. The drop reached its lowest point at the support level at $96, after being slowed down by another support at $102.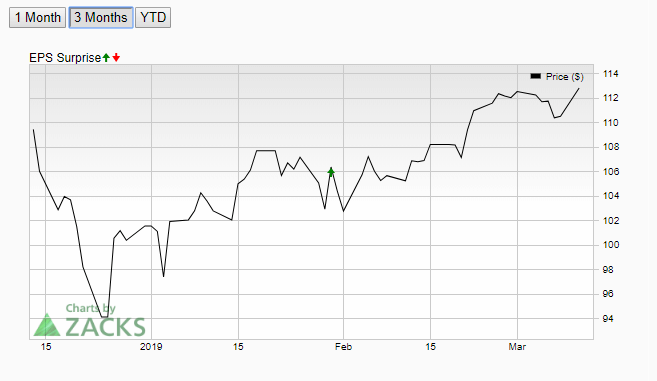 However, after December 24th, Microsoft stock price made a move to fix at least part of the issue, and make up for some of the losses. It managed a surge that breached several resistance levels, although it was finally stopped at $101, This resistance was strong enough to even cause a small correction, although not for long, and MSFT price even managed to come close to $102 after attempting to grow once again. It was stopped before it managed to do so, however, and this was where MSFT price was when the year ended.
Of course, it was impossible for investors to know it then, but this period of drops was actually a good time to buy Microsoft stocks, as their price was low and about to rise.
MSFT price slowly carves its way up
After a large drop like the one Microsoft stock price has experienced, some stocks just surge back up within a few weeks, almost like nothing had ever happened. However, in MSFT's case, the way back was marked with a struggle that dragged on for months and is still on-going.
MSFT price dropped once again, as soon as the new year started. Its drop was stopped by a support level at $98, which allowed the stock to rise after a brief period. By January 4th, MSFT price was back at $102. Not only that, but it even managed to breach this level, which has been its strongest support ever since. It made an attempt at breaching the $104 resistance as well, although it was unsuccessful in the early days of January.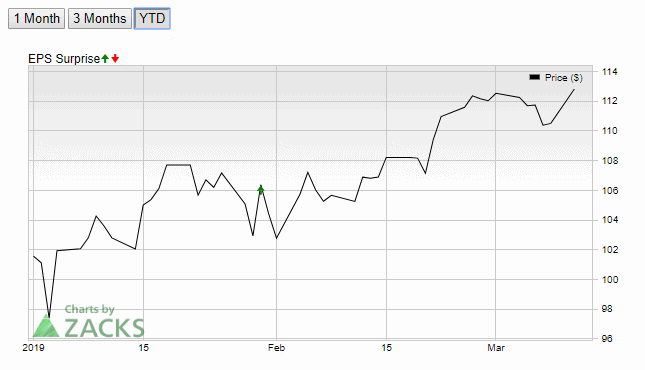 It managed to do so on January 15th, however, when another surge took over and brought the MSFT price to $108. This proved to be one of the strongest resistances, which kept Microsoft stock's price from going further up for over a month. Further, it also rejected the price growth so strongly that it caused a correction — one stopped by several support levels, including $106, $104, and $103. Meanwhile, $106 and $108 were acting as the largest resistances until the second half of February.
On February 20th, MSFT price finally managed to break this massive resistance which held it back for over a month, it is expected that this level will now hold as equally as strong support.
After breaching the resistance, MSFT price kept growing until it was interrupted by the next big roadblock at $112. The stock price managed to breach this resistance, although the barrier still did not allow it to grow further up. Instead, it brought the price back down to $110 on March 6th. This is where MSFT price started seeing another surge, starting on March 7th. The price then started growing, breaking one resistance after another, including those at $111, $112, and even $113, which brings it to where it is now — at $113.62. The growth is likely to continue in the future, occasionally followed by small corrections, if this pattern holds.