LONDON (InsideBitcoins) — Amsterdam in the Netherlands is home to one Martijn Wismeijer, the self-styled Mr. Bitcoin, a man so enthused with the possibilities offered by blockchain technology, that he had NFS chips implanted in his hands. The six million dollar bitcoin man he is not, but he can perform feats Steve Austin never dreamed of; opening a bitcoin wallet with a wave of his hand might not be the most impressive of magic tricks, but it's hellishly cool nonetheless.  The tumultuous times bitcoin has endured of recent months have not dimmed Wijeimer's enthusiasm; it's all about the bitcoin to him.
It's all about the bitcoin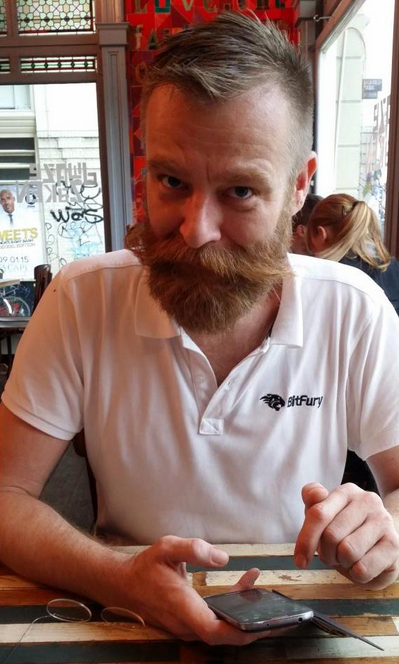 "In December 2010. I quit my daytime job as an IT security architect to become a full-time caretaker for my partner and while waiting in the hospital I was looking through my old contacts on the LinkedIn network as a sort of trip down memory lane," he told Inside Bitcoins. "Some of my old crypto-buddies from the Digicash era in the 90's had moved on to Bitcoin."
Digicash, for those unfamiliar with what is nowadays little more than 90's tech-kitsch, had much in common with the cryptocurrencies of today. They were for example anonymous, thanks to various layers of cryptographic protocols, but they were also centralized and lacked the underlying brilliance of the blockchain to add substance and coherence to the concept. Digicash went bankrupt in 1998.
"I was involved in that scene," Martijn notes, "So bitcoin caught my interest immediately because it addressed the design flaws the DigiCash systems suffered from in such an elegant way. Bitcoin had no value at the time — well, at least not to me — and I don't think Mt Gox even existed. I downloaded the official bitcoin wallet and in early 2011, got some coins and started playing around with the technology."
It's a familiar story. Bitcoin can only truly be understood by those that play with it; like Lego, it's just a bunch of brightly colored bricks with little intrinsic value until eager hands and bright young minds shape it into something special. But Martijn's enthusiasm marks him as a cut above the average enthusiast. Bitcoin has become a lifestyle choice, not a hobby, certainly not a toy. Martijn, like so many of us, seeks inspiration from bitcoin not for what it is, but for what it could be. As the mainstream media continuously pronounces that bitcoin is D.O.A they miss one salient point; bitcoin is a solution.
And bitcoin is fun
"As a technology it's designed to solve problems," Martijn agrees. "The low barriers of entry mean than anyone, anywhere can start experimenting; people don't even need a bank account or contracts before getting started. And yes, bitcoin is fun. I think everyone who can code a little bit should have a quick look at bitcoin if they haven't already. Nowadays programming for bitcoin is as easy as making a PayPal app, the number of APIs out there is staggering and makes it really easy to get started as a programmer.  There is no red tape and no groups of people who are excluded because of the geographical location they happen to be in."
"Nowadays programming for bitcoin is as easy as making a PayPal app."
It's a point well made and one oft forgotten. Bitcoin needs people like Martijn, people who are able to see clearly what the technology has to offer and perhaps even more importantly, can see the benefits it offers to people outside his own immediate world.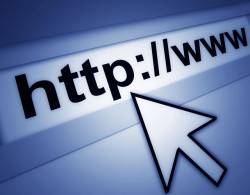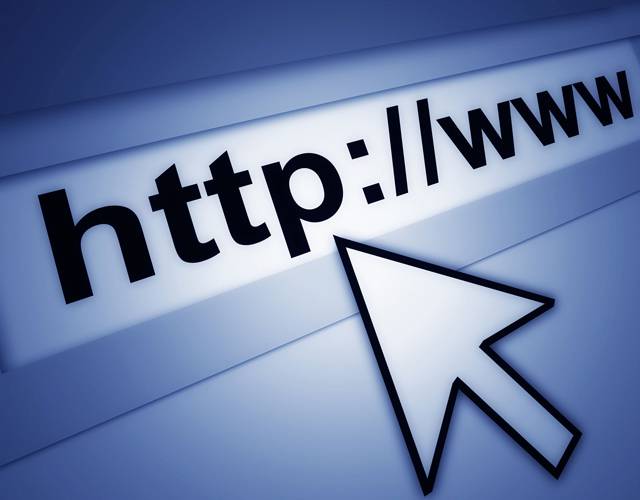 "I see it as comparable to the Internet, " he added. "The World Wide Web and the Internet gave us the tools to share information. Sharing information is something we take for granted but a large part of the world doesn't have this.  We're using it to share information about the banal but in other parts of the world, tools like Twitter and Facebook are literally being used to start revolutions. The Internet took the power of information away from a small group (press agencies, TV, ministries of information from rogue regimes) and gave that power to the people. It made important people a little less important and gave each and everyone of us a voice online so we can be heard. Bitcoin will do the same for money as the Internet did for information. It is this aspect that fascinates me about bitcoin. Money as it was meant to be but at the same time a technology that can be used for many more applications."
Martijn is on a roll and where some might be tempted to confuse passion for zeal, the truth seems to lie somewhere in between. Some use bitcoin to invest, others for its hi tech caché. Some use it because the status quo just doesn't pass muster.
"It's the third party that excludes people that requires you to sign contracts, decides from who you can and can't accept money and charges you a rather high fee for doing so." Martijn explains.  "This way of behaving is unacceptable and it has been plaguing small publishers since the early web days in the '90s. But with bitcoin we can do away with all that; for the first time in the history of mankind we have a product that is digital and scarce, something that can be used as money."
And then there are the chips
And the chips? People always want to know about the chips.
"I made a small video of the implant process which shows the implants being installed during a biohacking session in the basement of an old toothpaste factory. We got a body mod artist to implant the tags and the NFC chips took about a week or six to really heal and become unnoticeable. Most doctors would have refused to participate so a body manipulation artist working according to strict hygiene codes and was essential. This is not a DIY product."
That this is not something you should try at home is a point well made, but the question often arises, was this a mere statement?  An attention grab?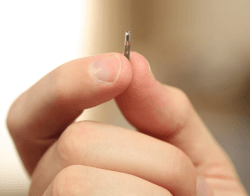 "Believe it or not, I did it for purely practical reasons. I was genuinely  surprised with the attention I received. After all, they are invisible and unlike breast implants or other cosmetic surgery installation is not that painful either. I have been experimenting with NFC and RFID technology in general for the past 4 or 5 years or so. At first only on my Windows workstation with limited usage but once my droids started supporting NFC I started experimenting with sticker tags and key fobs more often. I see it as a tiny memory stick or post-it note but one that I can never lose; at the end of the day I just sort of thought, why not?"
Why not indeed? One possible reason might be that bitcoin's volatility has had some questioning its survivability. Martijn simply laughs at the notion.
"I am not that exposed price-wise to bitcoin. I had to sell most of my coins in the early days when prices where between $0.10  to $10.  I don't even want to think about 'how much I could have made' because that is all just a pie in the sky to me. I purchase a small amount of bitcoin from an ATM now and then and use it to pay for coffee and food items in my hometown of Amsterdam. It helps kick start the Bitcoin economy and helps discover glitches in the payment process that need improvement.
"For me personally it is the technology behind Bitcoin that counts. Sure it's great if the price goes up but if it doesn't, we'll just keep developing new applications anyway. I think I have seen the Bitcoin 'crash' over 30 times already since 2010, yet the price is still higher than what it was at that time I became interested in it.  I have no doubt Bitcoin will recover, the amount of amazing projects that are being launched right now is the best indicator Bitcoin will continue to grow. Implant wise, it really doesn't matter, a bitcoin remains a bitcoin."
Ian Jackson is an Inside Bitcoins correspondent based in the U.K.