The last year has been a bad time for companies when it comes to the price of their stocks, with many firms around the world seeing serious declines in their stock price. Mastercard Incorporated is no exception. However, in this particular company's case, the decline did not really cause as much damage as it did for other firms.
Mastercard stock price has been on a constant rise ever since the company came to be. In the last decade, for example, the stock price has been surging almost with no roadblocks. There would be occasional difficulties, but the firm's stock price would just come past it in no time, and continue its growth. Those who decided to buy Mastercard stocks when they were cheaper have certainly not come to regret that decision.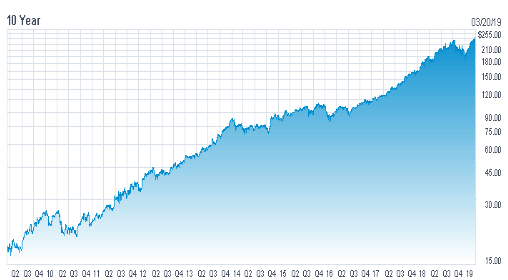 However, 2018 brought a stock market crash, which affected pretty much every company, even Mastercard. The crash came in late September and early October, bringing the prices down from around $222 to $174, in Mastercard's case. As mentioned, this did not affect MA price too much, and it only acted as one step back, bringing the price to the value it had in April 2018.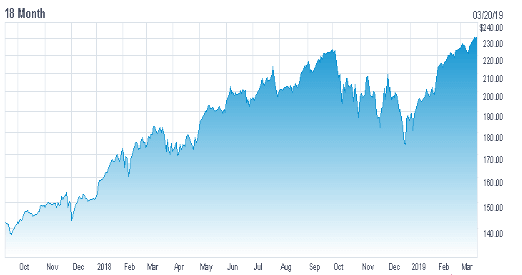 Even so, Mastercard stock price started its recovery even before the year ended, although it did run into a resistance at $190, which hed until early January. MA price ended the year right below this level, with a price of $188.65.
Mastercard stock continues its growth
As 2019 arrived, MA stock saw another slight drop. The drop came sharply after the price attempted to breach the $190 resistance level, and the correction brought it to $180 — a strong support which stopped it from dropping further.
However, the support did more than that, and it launched the stock price back up, allowing it to breach the $190 resistance and continue growing even further. By January 17th, Mastercard stock price breached even the next major resistance at $200, although it was stopped for nearly two weeks at a minor resistance at $202.