Last year, March 15, 2018, was the launch of the Lightning Network (LN) beta. Back then, the project had $2.5 million in funding from tech industry bigwigs such as Twitter CEO Jack Dorsey and Tesla CEO Elon Musk. The plan was to speed up and improve Bitcoin's (BTC) blockchain technology.
Fast Success
A blog post released at the time read:
"With this release, [LN] has gained a considerable feature set, deeper cross-implementation compatibility, a new specialized wallet seed, comprehensive fault-tolerance logic, a multitude of bug fixes, and much more! This release is also the first release of [LN] that has the option to run on Bitcoin's mainnet, with the safety, security, and reliability features necessary for real-world, real money usage."
Now, a year after release, the upgrade has just hit a new capacity. Reported by 1ML, a website that monitors activity on the Lightning Network, the project has reached a new capacity of 1,058.00 BTC, or $4.24 million, as of this writing. This is a 54% increase over the past month.
The website reveals that LN has also hit 39,303 channels as well as 992,604 nodes established on the network. It's likely that these numbers are helped by the recent Tippin.me news.
Bringing In The Userbase
Tippin is a Lightning Network based app created by one Sergio Abril. Essentially, the project works with Twitter and enables users to tip one another for their shared content. Part of the success is thanks to Dorsey tweeting about it, bringing in over 35,000 people in one day. Since its launch, Tippin has enabled users to create 16,500 tips, with 195,000 invoices generated as well.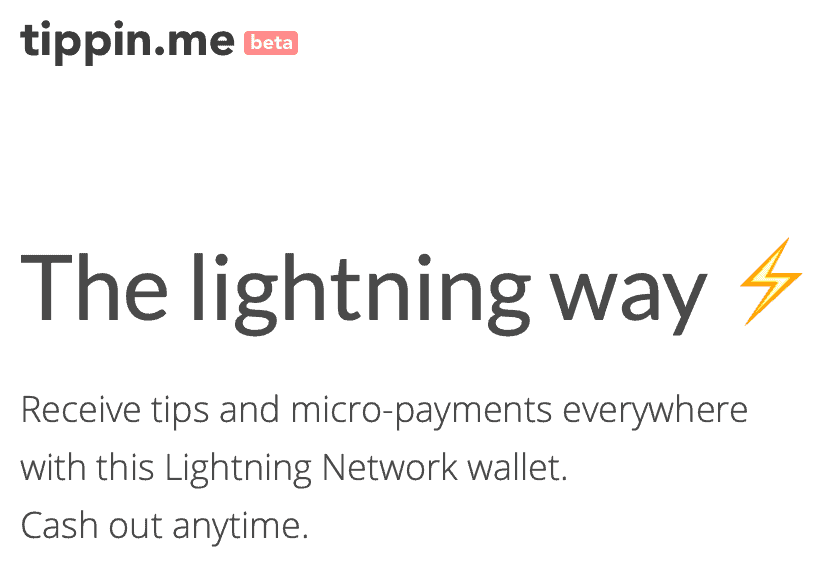 Commenting on this success is Abril himself:
"I hope to have a viable gold product within weeks … The truth is that the Lightning Network is still in Beta as well. That's one of the reasons I decided to hold on and stay in this phase (If Lightning Network can fail, so [can] Tippin, which is built on top of Lightning Network… So I didn't want to risk). Luckily, LN (Lightning Network) is maturing very fast, and the system I'm building is really solid already, so things could change soon!"
This is only the start of the Lightning Network's success. As time goes on, we're likely to see it move even further forward with different applications that bring in users.