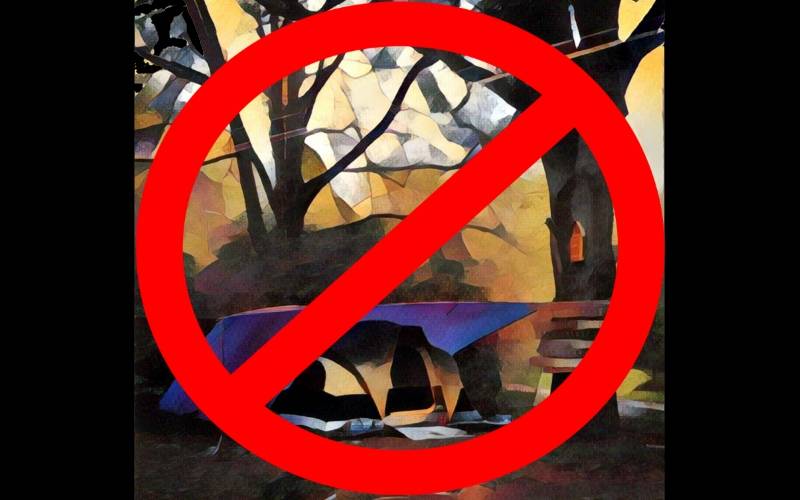 After losing to Satoshi's Forest in court, The Escambia County Attorney suggested that the city government amend zoning laws to specifically target Satoshi's Forest.
Satoshi's Forest is a homeless sanctuary on a 9-acre piece of land in Pensacola, FL. Its fate is in limbo as it has been for years. Citizens and the local government have been trying to evict Satoshi Forest's residents. Initially, a judge ruled that the homeless sanctuary had a right to exist by defining itself as a camp ground.
The government amended the zoning laws and won its appeal. The case is currently under appeal. However, an email has come to light that seem to show Escambia County's Attorney Alison Rodgers suggesting that the government change the local laws to specifically target Satoshi's Forest.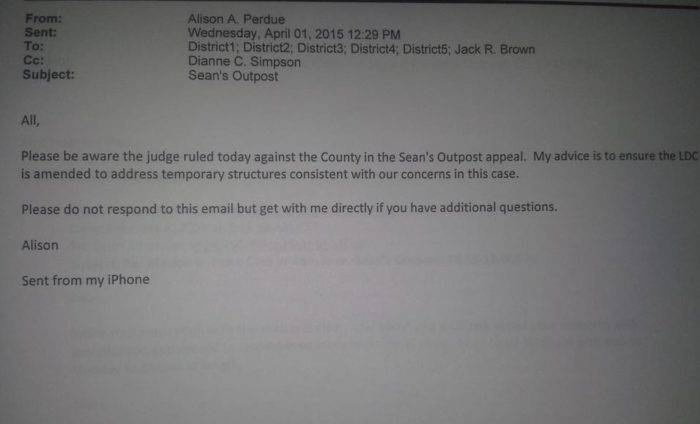 "All,

Please be aware the judge ruled today against the County in the Sean's Outpost appeal. My advice is to ensure the LDC [Land Development Code] is amended to address temporary structures consistent with out concerns in this case.

Please don't respond to this email but get with me directly if you have additional questions.

Alison"
Included in on the email are representatives from all five districts of Escambia County, The County Administrator Jack R. Brown, and Dianna C. Simpson the Office Manager of the County Attorney's Office.
It is not surprising that the local government changed its laws to persecute Satoshi's Forest. Governments of all types have been changing laws to attack organizations they don't like since the dawn of civilization. But that doesn't make it right. What is more surprising is that the County Attorney would be so blunt in her assessment.
Left unsaid in the email is what input the community may have had. The local community usually has a chance to give their opinion on these kind of issues. Ideally, a town hall meeting where Satoshi's Forest is able to make their case and hear complaints from their opponents would be held. It is unclear if any such meeting took place. We reached out to Alison Rodgers for clarification but have not received a reply at press time.
Also of note is her comment at the end of the email "Please don't respond to this email but get with me directly if you have additional questions." Escambia County's government emails are often archived and made public. By asking recipients to respond to her directly, she avoids some of that transparency. Other archived emails show that this is a common practice by her.
Their solution of simply kicking the homeless out of Satoshi's Forest doesn't address the root issue: the homeless. People do not like seeing homeless people around their neighborhoods. It is a inhumane way of valuing human beings, but a visible homeless population will bring property values down. All too often, where they should see people, homeowners see their mortgage's value dropping and politicians see statistics their opponents may use against them.
Satoshi's Forest gives the homeless a safe and out of sight place to stay. It has helped dozens of families and individuals during their time of need. Yet the city government has harassed them for years, and when Satoshi's Forest proved they were playing by the rules, the government changed the rules.
Changing the law to suit your views is the quickest way to turn an innocent man into a criminal.
Worse, they haven't presented a solution for dealing with the homeless issue in Pensacola. Kicking them out of Satoshi's Forest and hoping that they will walk to the next county is not a humane or long-term solution, but that is their solution anyway.
It is the kind of solution favored by politicians who are as happy with a positive looking chart as they are with a solution.
Which is all old news. King and his charity Sean's Outpost have been fighting this battle for years. A special Magistrate recently ruled that Satoshi's Forest is in violation of the temporary structure code. They have 90 days to appeal or vacate the property.  But we now know, rather than suspect, that the government is actively changing its laws to thwart King's charitable efforts.
How To Help
King's latest venture has a larger reach than Satoshi's Forest.  King runs Unsung. Unsung is an app that helps grocery stores donate their expiring food. Drivers sign up for the app and get an alert whenever a grocery store has food to donate. They then post pictures of the donation being given to the hungry.
If you would like to donate to unsung, you can send bitcoin to 3DdRfEq6twLWS4kXANTNRLC7DEqJXnuKCX or go to their donation page. If you would like to donate to Sean's Outpost/Satoshi's Forest and help with their legal fees or help the homeless in Escambia County you can send bitcoin to 38ccq12hPFoiSksxUdr6SQ5VosyjY7s9AU or visit the Sean's Outpost website.
We have reached out to Alison Rodgers for comment but have not heard back at press time.
---