Last Updated on
NEW YORK (InsideBitcoins) — Late last week, it was discovered that Chainalysis, a company that provides regulatory compliance services for financial institutions, was found to be behind a large number of strange nodes on the bitcoin network. When reached for comment, Chainalysis CEO Michael Grønager admitted that the nodes in question belonged to Chainalysis, but he claimed that the originating IP addresses behind bitcoin transactions were not being shared as part of their regulatory compliance package. Grønager then went on to claim that some block explorers, such as blockchain.info, "actually endanger people in countries where authorities seek to crack down on bitcoin."
[Read More: MIT's Madars Virza: Bitcoin Privacy Issues and How Zerocash Can Help]
I decided to reach out to Blockchain Security Engineer Kristov Atlas to get his take on the Chainalysis fiasco and Grønager's claims about Blockchain's block explorer.
On Chainalysis's surveillance on the bitcoin network
Before getting into the specific comments Grønager made about Blockchain, Atlas shared a few thoughts on the issue of Chainalysis analyzing the bitcoin network with a large number of nodes. Atlas started off by saying, "It's unfortunate that we cannot obtain a stronger guarantee than Mr. Grønager's word that they will not monetize the data they are collecting privately." He then hinted at the contrast between what Grønager had been saying in response to the privacy concerns over Chainalysis's recent activity on the bitcoin network and what the company has written about themselves on their own website:
"I look forward to Chainalysis's explanation of how they will achieve the goal of 'allowing [customers] to determine which entity a transaction originates from, and whether the flow of funds originate from someone they would want to do business with' without undermining the privacy of bitcoin users who abstain from their service."
The absurdity of Grønager's allegation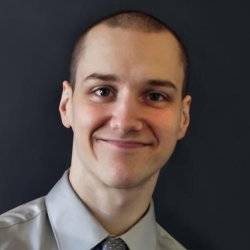 When it comes to the claim that Blockchain's block explorer could be used by authorities to crack down on bitcoin users, Atlas said such an allegation is "patently absurd." He was able to explain the two key differences between the kind of data available on blockchian.info and Chainalysis's own activity on the network.
Firstly, the "Relayed by IP" field, which Grønager alluded to in his comments, "is not comparable to what Chainalysis stands accused of," said Atlas. He noted that the IP addresses that they do display are "essentially public information, as it is trivial for anyone to spin up a couple full nodes themselves and observe the IP address of relaying nodes." Atlas then mentioned the statement that is available on every blockchain.info transaction description page, which claims, "The IP address displayed identifies the bitcoin node which broadcast this transaction to blockchain.info first. It does not necessarily mean the IP address was the true source of the transaction."
The second key point presented by Atlas was the fact that Blockchain is not actively attacking the bitcoin network. He stated bluntly:
"Blockchain has not launched a Sybil attack on the bitcoin network; we have a relatively small number of nodes present on the network for the explicit purpose of obtaining publicly available blockchain data and broadcasting transactions of our wallet and API users. As with other well-behaved full nodes on the network, we facilitate the flow of transaction information by validating it against the consensus standards of the network."
Blockchain actually protects the privacy of bitcoin users
The last point that Atlas wanted to make in his comments was that Blockchain actually offers improved privacy in certain situations, especially when it comes to protection against the kind of Sybil attack recently carried out by Chainalysis. Atlas correctly pointed out that "broadcasting transactions through [Blockchain] makes it more difficult for bad actors on the network to determine the true origin of [bitcoin] transactions." He also noted that Blockchain's PUSH TX API allows anyone to broadcast a transaction from one of their nodes. In these situations, the relay IP is simply listed as "Blockchain.info."
[Read More: Open Bitcoin Privacy Project Intends to Bring Security Back to Bitcoin]
It should be noted that Kristov Atlas is the founder of the Open Bitcoin Privacy Project, which is an organization that exists solely for the purpose of improving privacy in the bitcoin ecosystem. With Blockchain hiring Atlas as their new security engineer in February and recently launching a hidden service for their online wallet, it would seem as though the long-time wallet provider is also dedicated to promoting privacy in bitcoin.
Featured image via Husky.
You can follow @kyletorpey on Twitter.