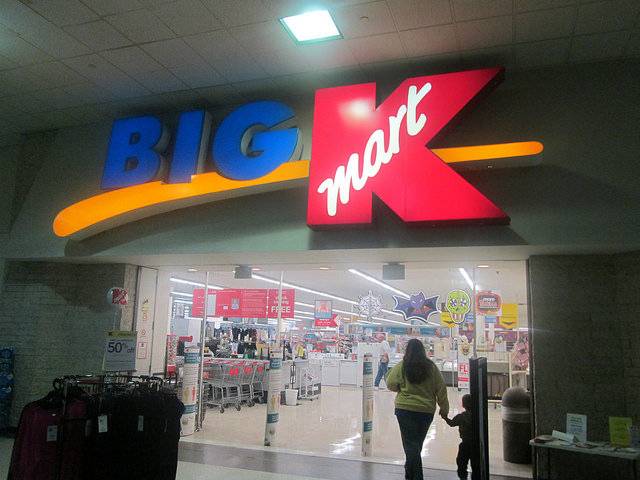 NEW YORK (InsideBitcoins) — As everyone was heading out with friends and family for weekend festivities last Friday, Sears Holdings announced that malware has been collecting payment information about Kmart customers from over 1,200 different cash registers across the country.
It appears that the breach of security began last month, and the credit card and debit card data related to certain customers may have been accessed by digital intruders. Kmart is now in the same boat as other major retailers, such as Target and Home Depot, who don't seem to be able to secure their customers' financial information.
Free credit monitoring for Kmart shoppers
Kmart was quick to announce that they'll be providing past shoppers with free credit monitoring services due to the possibility that personal identifying information could have been accessed during the hack. Anyone who shopped at Kmart in the month of September or the first nine days of October is eligible for free credit monitoring services. This move by the major US retailer should help prevent past customers from actually losing any money from the breach of sensitive data.
The Bitcoin angle
The fact that no personal identifying information needs to be handed over to a merchant when using Bitcoin is one of the obvious perks of the digital payment system that has been pointed out by advocates for years. With the current credit card system used all over the United States, customers are basically providing the merchant with their private keys during each transaction. This is obviously an insecure system that doesn't make too much sense to Bitcoin users.
On the other hand, traditional, card-based payment systems that have been in use for decades also allow for chargebacks. This means that customers don't actually lose any money as long as they report fraudulent transactions in a timely manner. Having said that, the protection provided by the chargeback process also adds unnecessary costs to the payment process.
You can follow @kyletorpey on Twitter.
Photo credit: Random Retail cc
---