Joseph Lubin, the co-founder of Ethereum (ETH), attended the SXSW conference this weekend. There, he spoke on his project, mainstream adoption, and the future of blockchain technology as a whole.
"There aren't a lot of 'normal' people who are using these systems right now," starts his talk. While he's right, he compares it to how most people weren't using e-mail in 1983. We can say the same with the internet overall. Emerging technologies take time to implement. Kinks need to be worked out. It must go through iterations. This testing period is important, so the technology can work once the mainstream gets involved.
Assisting The Little Guy
He goes on, revealing that his team is working on something called "meshcoin". A form of tokenization, Lubin claims that meshcoin will help startups and other blockchain-based projects execute on their vision.
The economy is at 20 trillion dollars says, Lubin. Because of this, he strongly believes that this technology will be fully ready in 10 to 20 years:
"The economy will probably be 10 times larger, and blockchain will probably be a majority part of that."
The co-creator then iterates that Bitcoin (BTC) and Ethereum take up a ton of electricity. These projects "need to have specialized hardware, burn lots of electricity, waste lots of computation, to basically keep everybody in sync". Lubin wants his project to move past that.
Essentially, "Ethereum 2.0" will be a fully-fledged system in around 18 months. While it may stay as a Testnet for a little bit, the network will focus more on scalability while also taking up much less energy.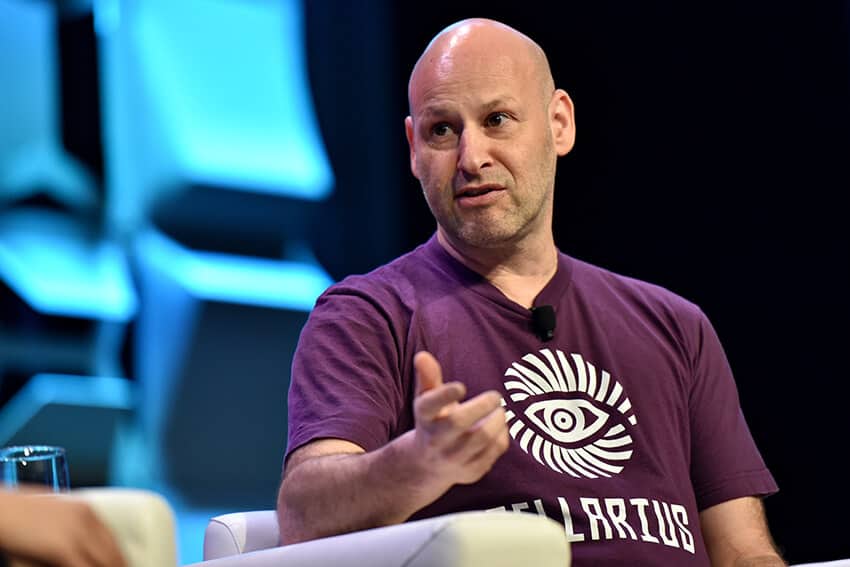 Revolutionizing Past Industries
This news comes shortly after Lubin described how blockchain can help content creators and journalists, reported Cointelegraph. On March 12, he said in a video that "artists in the music industry on average capture about 11 or 12 percent of the value in the industry". However, entities like big record companies take up around 70 percent of the rest. "We can replace those record companies with smart contracts on the Ethereum platform".
This change would be great for artists, as record companies tend to take a majority stake in the music, affecting the creative process on top of stealing a good amount of profits.
Finally, Lubin brings up the recent Civil project, and claims that it can help "return ethics to journalism". As you may know, Civil relaunched its platform earlier in March.