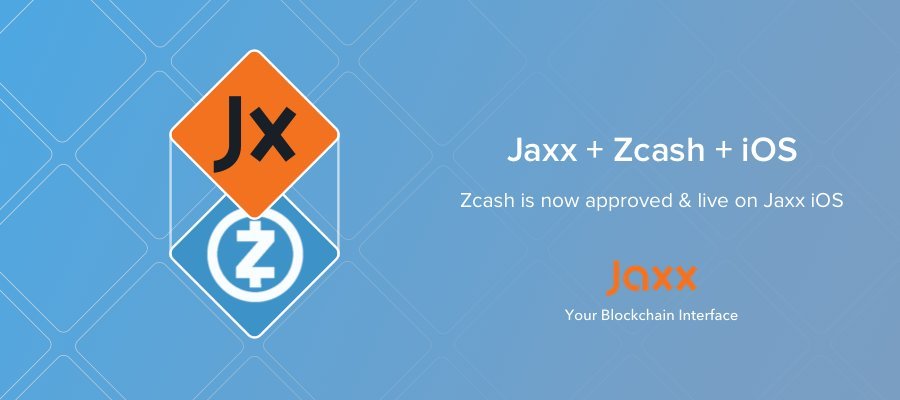 This
story
was shared from
this site
Cryptocurrencies and mobile payments
People today prefer to use mobile devices to make payments, especially because of the benefits that come along with it. However, cryptocurrencies have become the latest trend in making payments. Is it possible to make mobile payments via cryptocurrencies? It's been a problem before, but not anymore.
Jaxx is one of the most popular multi-currency platforms. At the moment, it is compatible with an array of cryptocurrencies, including Dash, Ethereum, Litecoin and Bitcoin. One of the latest moves taken by Jaxx is the introduction of ZCash support for mobile users on Android and iOS.
Apple has got an extensive and a rigorous approval process for all their iOS applications. The updates of these applications are familiar to most of the developers as well. Further, Apple tends to be more sensitive towards applications that are targeting cryptocurrencies.
The rapid development of ZCash
During September 2016, a request was forwarded to Anthony Dilorio (the CEO of Jaxx), to remove Dash from the iOS application. Jaxx attended to this request and removed Dash from the application. It was able to minimize the privacy of Jaxx users on iOS. However, the Jaxx development team did not want to remove the feature and wait. Instead, they started focusing on the high standards and strict requirements that Apple is maintaining. Dilorio has given an explanation of this during one of his recent interviews with Cointelegraph. He figured out the significance of financial privacy for all people who are on iOS as well. The rapid development of ZCash was in a position to provide a convenient solution to this.
According to Dilorio, it has become important to offer platforms such as Jaxx, which can be used easily. He has been impressed with the excellent support that he received from all the volunteers who
---