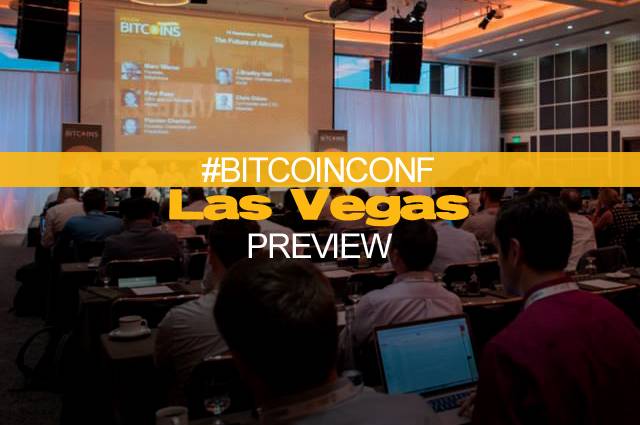 NEW YORK (InsideBitcoins) — Wedbush Securities is bullish on Bitcoin. The privately held, Los Angeles-based investment firm is a leading brokerage and investment banking company with a good deal of Street cred when it comes to stock analysis. And while Bitcoin is certainly not an equity holding, it has gained the attention of investors seeking a portfolio diversifier and an asset non correlated to the stock market.
Gil Luria, managing director of equity research for Wedbush – and co-author of several analyst reports on the digital currency — believes 2014, in spite of some monumental setbacks, has been another step in the right direction for bitcoin.
"This has been an eventful year for bitcoin including mishaps at Gox, Overstock becoming the first brand-name retailer to accept bitcoin and the NYDFS Bitlicense draft," Luria told Inside Bitcoins. "However, the event that I believe will have the most impact in the long run was Marc Andreessen from Andreessen Horowitz declaring that the firm intends to invest 'hundreds of millions of dollars' in bitcoin related companies over the next few years. In my mind, this served as a major seal of approval from a respected investor but also as a green light to entrepreneurs everywhere that it is time to take a leap and pursue their passion for bitcoin."
Embracing the future market order
The venerable and closely-held Wedbush, founded in the mid-1950s by two high school buddies, would seem to be a strange bedfellow for bitcoin. But the firm has been unafraid to be a high-profile advocate of the cryptocurrency.
"Wedbush has decided to focus on bitcoin because we see the technologies that have emerged with bitcoin transforming financial services over the next few decades," he said. "Even though Wedbush benefits from the current market structure, we understand that if we want to be part of the future market order, we need to embrace these new technology trends now."
Gauging the fair value of Bitcoin
Luria believes the price of Bitcoin is poised for a breakout, but first investors will weather a difficult period of transition.
"I feel that we have entered the adoption chasm for bitcoin — the time where significant work has to be done in order to move from early adopters to the mainstream. This means that short term breakthroughs may be harder to come by than over the last 12-18 months, but if the community continues to invest in the next generation of solutions, we will see major progress over the next 2-3 years. As with many major technology trends, bitcoin may take longer than originally thought to live up to its promise, but will end up making even more of an impact than people imagined."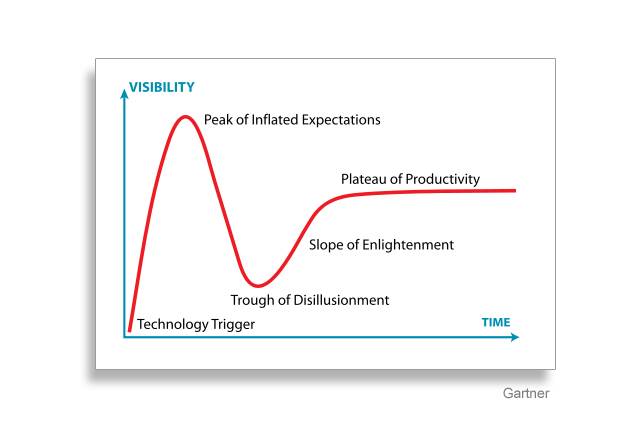 When pressed for a price target, Luria is careful to frame his expectations.
"Bitcoin is unlike any financial instrument that existed before it, which makes it so much more difficult to value. The range of potential outcomes is so great (in my mind between $0 and $1 million) that it is much harder to value than stocks and small changes to its potential change its value dramatically," he says. "Having said that, the trader in me tells me that positive progress over the next 12 months should get bitcoin back to $1000."
Setting the record straight on Bitcoin coverage
Luria is one of the more than 70 speakers who will present at the upcoming Inside Bitcoins Conference in Las Vegas, beginning Sunday. His keynote address Monday morning is entitled "Sizing the Opportunity for Bitcoin and Digital Currency Technologies." Bitcoin investors will get Wall Street insight into the prospects for bitcoin and its digital money brethren.
"My presentation will focus on putting some hard numbers on the scope and potential impact of bitcoin on financial services and beyond. I notice many misperceptions and mixing of statistics in the bitcoin coverage and will try to set the record straight on what I see as the appropriate context for the bitcoin economy," he says. "I will also try to add the Wall Street perspective on current topics such as regulation and the banking sector."
Opinions expressed do not represent the opinion of MecklerMedia and are not recommendations of whether to buy, sell or hold shares of bitcoin or other investments. Investors are advised to do their own research before making a decision. Past bitcoin price performance is no guarantee of future price appreciation.
---