ICO Hotlist: The 6 Best ICOs for 2019
ICOs have in the more recent past created new generations of wealth through enabling users to contribute to a "crowdsale" that as a result gives them a new "token", or an asset to be used in the upcoming project that is behind the token's issuance. For example, contributing to the Binance exchange ICO which concluded at the beginning of July 2017, would have given you BNB tokens. BNB tokens from ICO price have yielded over 4234% ROI as of January of 2019; translated, this means a $1,000 investment would have been worth approximately $42,430 in only 16 months. Exploring ICOs, how they work, and identifying noteworthy ones can prove a very profitable feat.
What is an ICO?
An ICO is an acronym for "initial coin offering". They are a play on the acronym within traditional finance of IPO, which stands for "initial public offering". Similarly to an IPO where a new company goes to the public to seek funding to run an underlying business, an ICO is somewhat parallel in that it is an offering that seeks to raise funds for an underlying "coin", traditionally in the form of a blockchain protocol. What's the advantage of an ICO? Well, the ICO process is traditionally done entirely virtually using cryptocurrencies as the contributing currency and  "smart contracts", virtual agreements on the blockchain that streamline the contribution and distribution process. This way, all contributions are recorded on the blockchain through an immutable ledger; not only does this theoretically lower costs for startups looking to seek funding for a cryptocurrency related project, but it also offers easy organization, absolute escrow, and other customizable parameters for the issuers of a new "token".
Do you have to be a cryptocurrency related project in order to launch an ICO? Arguably, yes, in order to host an ICO you'd have to in some way incorporate cryptocurrency for your project. The first ever ICO recorded was Mastercoin, however, ICOs really came to the spotlight in 2014 when Ethereum (The now top 5 most used cryptocurrency) conducted their ICO which raised approximately $2.3M at the time.
How to invest in ICOs
How do ICOs structurally work? ICOs will traditionally function off of a smart contract, a virtual agreement engaged in between a distributor and a contributor. They are programmed to accept cryptocurrency and convert the amount contributed to a promised value equivalent of the new "coin" that is being offered. The contract is programmed to a set time for crowdsale "completion"; then, once completed, the promised value of the new coin is then distributed.
Investing in an ICO is typically straight forward. Many projects have different methods that can streamline or ease the process that some can find confusing, however, they will always deal with purchasing a primary cryptocurrency, that is used as your "contribution" in the crowdsale for the upcoming coin. This typically requires purchasing either Bitcoin, Ethereum, or another crowdsale supported cryptocurrency. Once purchased, the cryptocurrency of your choice will show up in your wallet. Then, you'll sign up on the ICO's crowdfunding platform and send your cryptocurrency from the platform you purchased it on to the crowdfunding platform's wallet. Different ICOs may yield different processes for contributing, such as requiring an "ERC-20" wallet, so prior to any contribution, ensure you're using supported and proper wallets and platforms.
Contributing to the right ICOs can yield thousands of times over return on investment; finding the correct and most valuable ICOs can sometimes be a difficult task, especially in a cryptocurrency bear market. Here are some of the most promising projects for those looking for the best ICO to invest in for 2019.
BitTorrent (BTT)
– The World's Largest File Sharing Platform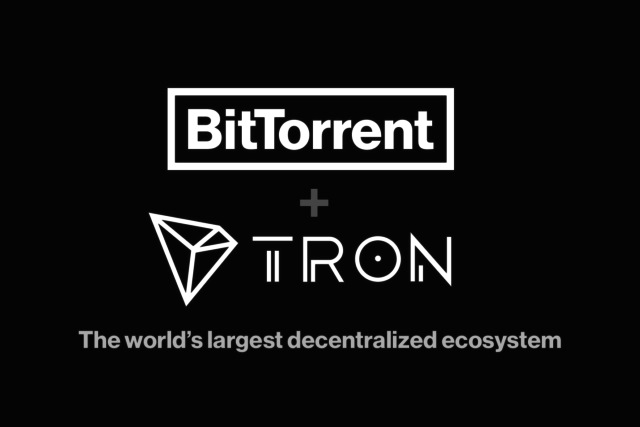 ICO Start Date: January 28, 2019
ICO End Date: February 3, 2019
Starting Token Price: $0.0001
For those unaware, TRON Foundation (Also the issuer of the billion dollar market cap TRX cryptocurrency), purchased BitTorrent for over $100M this past June. As a result, the TRON foundation seemed to form a plan; tokenize the existing platform that boasts over 120,000,000 users. Not only is BitTorrent an active file sharing platform that runs in over 138 countries, but their new platform is also now backed by an over billion dollar valued company; placing their ICO in a very positive light.
The BTT tokens issued through the upcoming crowdfunding will serve as an aid within the existing decentralized file sharing platform BitTorrent. What instills confidence in regards to its overall performance is the fact that it has received public backing and approval by multiple billion-dollar companies, including Binance; the once leading cryptocurrency exchange.
Membrana
– Trust Management Platform
ICO Start Date: April 10, 2019
ICO End Date: May 10, 2019
Starting Token Price: $0.02
The Membrana project is a trust management platform for digital assets that is conducting one of the more verifiable and talked about ICOs of 2019. Not only has it been generating more of a buzz in recent months, it has also established itself confidently within the blockchain ecosystem without the help of any ICO; typically this can be a positive sign since it shows regardless of large public funding, the project will still move forward, offering more of an upside advantage. Membrana is a platform as well as a protocol that offers a connection from participators to traders in a more streamlined, and facilitated process. The underlying Membrana smart contract ensures that two parties engaging in trade are offered a less costly, more reliant opportunity.
Membrana's "MBN" token will be distributed for ICO contributions and will be used as the 'fuel' for powering the underlying Membrana platform. Users can use the token to help create connections between participators and exchanges while using MBN tokens to cut deployment fees.
Membrana currently offers a beta version of their platform which many ICOs lack. An existing product that can be tested, used, and even interacted with is a promising first step. Within ICOs it can commonly be easy to fall for the hype and not look at the actual underlying project/product that is being offered. Membrana's current platform offers real use in that crypto trading exchange APIs can be directly linked and used in real-time prior to their ICO. Additionally, the beta platform has currently over 3,000 registrations and has privately raised over $600,000 – both promising benefactors for an upcoming platform that derives its token value on platform function.  
COTI
– Decentralized Merchant and User Ecosystem
Start Date: February 1, 2019
End Date: February 15, 2019
Starting Token Price: $0.1
Current economic systems are argued to have demonstrated a lack of ability to keep up with changing payment needs and systems of the technological age. COTI, the decentralized protocol looking to be used by merchants and users for a better, faster transaction platform. COTI uses a "DAG", or a directed acyclic graph-based ledger in order to attain faster, more scalable, and less costly results that traditional blockchain protocols offer.
COTI is looking to serve rather as a set of 3 layers to build the entirety of its "COTI Platform". Amongst those layers, the foundational layer also referred to as the infrastructure, is based on the DAG-ledger structure for fast and efficient processing of incoming transactions. The middle layer, the services layer, functions to provide KYC/AML compliance and buy-sell insurance. The top-most layer, the applications layer is where external, or even internal applications such as COTIpay, will function for users to develop external stable coins, payment dApps, and wallet integrations.
The COTI token, the token that will run on COTI's main platform COTIpay, will be used for quicker transaction deployments as well as cheaper options for the already near zero fees on the platform.
Somesing
– Blockchain Powered Music Interaction
Start Date: February 28, 2019
End Date: March 30, 2019
Starting Token Price: $0.01
While blockchain powered social services have previously been created and deployed to the distributed network, interactive platforms, many times built on foundations that enable users to coordinate with one another, has alternatively not been done. Somesing, and their "SSX" token aim to disrupt a market encompassed by some of the most heavily involved tech entrepreneurs; the Somesing platform is relatively similar to Tidal, the music platform aimed to give entire power back to the artists, in that it offers an alternative way of distributing revenue stream.
As a producer, you're able to upload a song on Somesing, and in return, an automatic "Song" wallet is created for your uploaded project. Users, or listeners, can then, as a result, come to the platform and contribute to the song, which after a certain period of time is redistributed based upon the performance of the song.
Additionally, Somesing is one of the only official distributed applications (dApps) to be distributed on the ICON blockchain. This unique and approved exclusive attribute alone can enable a separate vector for growth.
Viaz
– P2P Funding Platform
ICO Start Date: March 30, 2019
ICO End Date: June 30, 2019
Starting Token Price: $0.065
Another important project to keep marked on your prospective ICO calendar is "Viaz", a Peer-to-peer based funding system built on the Tezos blockchain. Not only will Viaz be one of the first projects released on the Tezos blockchain which received hundreds of millions in contributions in its own ICO, but Viaz will also be one of the first major funding platforms that decentrally offers funding and parallel lending.
Viaz works as a funding platform where taxes are not paid on borrowed money, and subsequently collateralized, title owned loans are issued. As a result, loans are then able to be issued in fiat by strictly collateralizing fiat. Users on the Viaz platform will be able to lend fiat at higher rates of interest as compared to other lending platforms. Viaz loans enable editability, meaning you get to pick your terms when you lend out your money; no credit checks are required then since the platform works strictly on parallel lending to borrower platform.
In addition, VIAZ "utilitarian tokens", will be issued as a crutch on the lending and borrowing platform. Theoretically, Viaz believes that if the platform grows exponentially, so will its underlying token value. Viaz has also additionally already received funding; so therefore it's not like it is reliant upon the ICO in order to move forward with its development, which is a plus.
Bitcademy Football
 – Virtual A.I. Powered Football Marketplace
ICO Start Date: January 31, 2019
ICO End Date: February 28. 2019
Starting Token Price: $0.038
Bitcademy Football is a platform powered by A.I. and blockchain looking to offer a place for users to manage Football players, oversee their growing skills, and sell them online. Bitcademy Football is a marketplace that plans to start with Football, but acclaims their platform can scale to any and all sports; one of the primary reasons behind its larger potential.
The tokens underlying the Bitcademy Football platform, BTMG, will serve as a utility token for transactions completed on the marketplace.
The team behind Bitcademy Football is an aggregate composition of over 100 years in the engineering and business development sector, which instills even further confidence in the company's growth. Bitcademy was also named best startup at Blockchain Next 2018.