Last Updated on
IBM, a legacy company known for its support of blockchain technology, has just announced its new partnership with six different banks across the world.
Moving The Industry Forward
These banks all signed a letter of intent stating that they'll help create stablecoins on IBM's new "World Wire" network, a platform for payments that utilizes the Stellar (XLM) blockchain. Stellar, like Bitcoin and many others, is also one of the most popular cryptocurrencies on the market that users have increasingly started to trade via the eToro platform and other exchange sites. Thanks to stablecoins, which are backed by fiat currencies such as the U.S. dollar, companies will be able to transfer funds internationally in a much cheaper fashion than the traditional bank process. If you're thinking this sounds similar to Ripple's (XRP) network, you're not mistaken.
As of now, we know of three banks working with IBM, thanks to CoinDesk. The first is the Rizal Commercial Banking Corporation (RCBC). This is a savings bank based in the Philippines with over 154 centers across the world.
The second bank is Banco Bradesco, one of the largest financial companies in Brazil. Headquartered in Osasco, Banco Bradesco was the most prominent private bank in all of the country until it was beaten out by the merging of Banco Itaú and Unibanco 10 years ago.
Finally, we have Bank Busan in South Korea. Established in 1967, this group has 260 different branches across the country, with its main space in Seomyeon.
The other three partnered banks are unknown as of this time. However, the company will reveal them soon. These groups will provide virtual alternatives to the euro and the Indonesian rupiah, "pending regulatory approvals and other reviews," says IBM.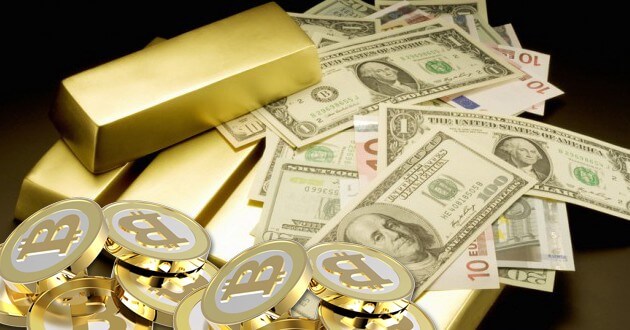 World Wire Live
IBM's World Wire went live today. However, only one stablecoin currently exists on the platform. It's an asset by Stronghold, a San Francisco based startup. Stronghold uses the U.S. dollar as a backing.
Jesse Lund, head of IBM's blockchain for financial services division, spoke on the project to CoinDesk:
"So we are starting with markets that are outside of the U.S., but it won't be long before we add U.S. as an operating endpoint. It will be sometime this year; we will get to it, third quarter, fourth quarter something like that. As more stablecoins come on board, the whole notion of FX changes over time. We are working very hard to expand the ecosystem of stablecoins that will include many more banks and many more fiat currencies – so digital representations of fiat currencies – and even, eventually, central bank issued digital currencies".
Essentially, Lund says that while the World Wire doesn't currently have payment locations in the U.S., they're coming. As of now, spaces that do process payments exist in 72 countries.
When it comes to Stellar, World Wire is looking into lumens to convert between different fiat currencies. We'll have to see how this all plays out. But, IBM's dedication to blockchain is unmatched by any other legacy technology company. Hopefully, their plans continue to push adoption forward.