Last Updated on
NEW YORK (InsideBitcoins) — As bitcoin has continued to evolve over the course of 2014, we've also seen the growth of new payment innovations from Silicon Valley. Many entrepreneurs are trying to figure out how to cut costs and make payments easier for the entire world. Snapchat recently announced that their users will now be able to send payments to each other at the tap of a touchscreen, while Venmo has become wildly popular as an app for paying back a friend for last week's lunch outing. There's also Apple Pay, which many believe will finally bring NFC payments to the mainstream.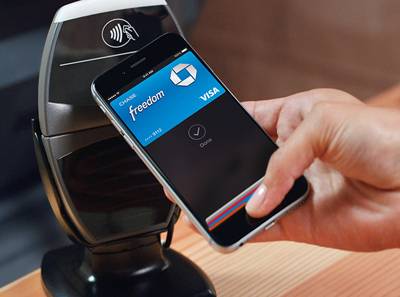 With all of these new payments innovations, some would say that bitcoin is losing many of its main selling points. After all, the venture capitalists who have invested in bitcoin startups are doing their best to onboard everyone from your son to your grandmother to the bitcoin ecosystem.
Although it would definitely be nice to see more people use bitcoin instead of some new payments innovation, it's important to remember that bitcoin is about much more than just sending money from Bob to Alice in a quick, efficient manner. Bitcoin is a complete revolution in money.
Escrow comes with costs
Before we get to the heart of the issue, let's remember that any sort of payment innovation from a tech company is still going to involve escrow and chargebacks. This service has an added cost, and many people are willing to pay that cost to make sure they can get their money back if their account is hacked or a merchant tries to rip them off.
Having said that, there is still value in a digital payment system with no takebacks. Bitcoin is that alternative system of digital cash that does not require processing or management from a third party.
Bitcoin is censorship resistant
Let's get to the real meat of the discussion. Imagine that the financial and tech sectors were able to come together and create the perfect product for their users that involved free payments and money transfers. They may even offer a special type of payment that cannot be reversed in the future. Bitcoin still does not need to worry about this hypothetical payment system.
The one thing that any centralized payment system can never have is censorship resistance. Even if the perfect fintech startup was created, that company would still have to comply with AML and KYC regulations. This means it cannot be used by the various outcasts of society involved with gambling, online drug markets, donating to Wikileaks, tax evasion, and other illegal or semi-illegal activities. In other words, bitcoin users don't have to worry about being told what they can or can't do with their money.
An alternative to fiat currency
At the end of the day, Snapcash, Venmo, Dwolla, and every other payments innovator is nothing more than a new way to move fiat currency around the world. They are innovations on the horse and buggy, while bitcoin is a Ford Model T. A payment innovation doesn't help a Venezuelan dealing with 80% inflation of his or her local currency.
We haven't even gotten into proof of existence, colored coins, smart property, smart contracts, and other bitcoin use cases, but it should be clear that bitcoin doesn't need to worry about payment innovations when it's revolutionizing the way people think about money.
You can follow @kyletorpey on Twitter.
Feature illustration: Snapchat video for Snapcash