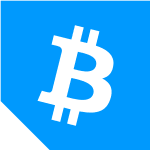 This
story
was shared from
this site
Hacker group Shadow Brokers has allegedly proved that the US National Security Agency (NSA) hacked SWIFT international banking network.
NSA 'Documents And Files' Show SWIFT Transactions 'Monitored'
In "documents and files" released Friday, Reuters reports, the group said it had evidence the NSA used SWIFT to "monitor money flows among some Middle Eastern and Latin American banks."
The news marks the second time Shadow Brokers has laid claim to compromising NSA secrets. In August 2016, the group said it had entered an agency affiliate and taken details of cyberweapons, which it planned to auction for one million bitcoins.
If true, it is also a further blow to SWIFT, which last year recorded several high-level security failures worth hundreds of millions of dollars.
"NSA hacked a bunch of banks, oil and investment companies in Palestine, UAE, Kuwait, Qatar, Yemen, more," Mustafa Al-Bassam, computer science researcher at University College London, commented on the findings.
Bitcoin Core Dev: Implications Beyond Spying 'Burning Question'
Reactions from within the cryptocurrency community meanwhile focussed on the broader implications of Shadow Brokers' latest attack.
Core developer Wladimir van der Laan wrote on Twitter "(finding) indication of tools for manipulation of banks/markets, more than spying" was now the "burning question."
So the burning question about #SWIFT #eqgrp leak: did anyone find indication of tools for manipulation of banks/markets, more than spying?
— Wladimir (@orionwl) April 15, 2017
As the traditional financial system comes under increasing threat from cyber criminals, Bitcoin could emerge as the go-to method for storing wealth thanks to its decentralized blockchain and SHA 256 encryption, especially when compared to the 'honeypot' of banks' centralized databases.
Microsoft Back In Spying Spotlight
The released data does not only focus on SWIFT, but also on Microsoft. Having been outed as involved in NSA spying
---