NEW YORK (InsideBitcoins) — In a move that brings bitcoin to everyday banking, bitcoin exchange Bitcoin.de and German-based Fidor Bank have partnered to bring a "Bitcoin Express" option that allows users to buy and sell bitcoin instantly.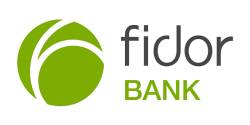 Unlike most other bitcoin exchanges, because Fidor Bank is a regulated bank, the transactions can take place immediately rather than hours — if not days — later. In the past, a user would have to transfer money into their exchange and only then could they then buy bitcoin. With this partnership, a user can log into their "Fidor Smart Giro Account," select that they want to buy bitcoin, and it will immediately be in their account.
"That is not only good news for all bitcoin fans, but also good news for FinTech companies based in Germany. Together with the right partners more is possible in Germany than one might think," said Oliver Flaskämper, board member of Bitcoin Deutschland AG.
This also means that clients have their bitcoin secured. Since the funds are held within Fidor Bank, they are insured by up to €100,000, the standard for German banks.  And because the funds are held within Fidor, there are fewer concerns of handing over funds to a third party exchange.
Fidor coming to the USA
Fidor is also planning on expanding its branchless banking platform to the United States, by partnering with an unnamed partner. Because Fidor is so friendly to cryptocurrencies, this could be a significant coup for bitcoin.
With the growing trend among millennials to bank on their phones rather than in branches, Fidor would join a slew of other mobile-only banks such as Ally and Simple. This younger, tech-savvy generation wants features that traditional banks are not offering.
"The reason that a lot of very successful fintech startups are happening in the U.S. is not only because there are so many talented people setting up those businesses. It is also because there is a huge gap in innovative services," Matthias Kroener, CEO of Fidor Bank, told Payments Source. "Banks are first of all solving their problems and [then] maybe the problems of their customers. Just have a look at the products and their pricing."