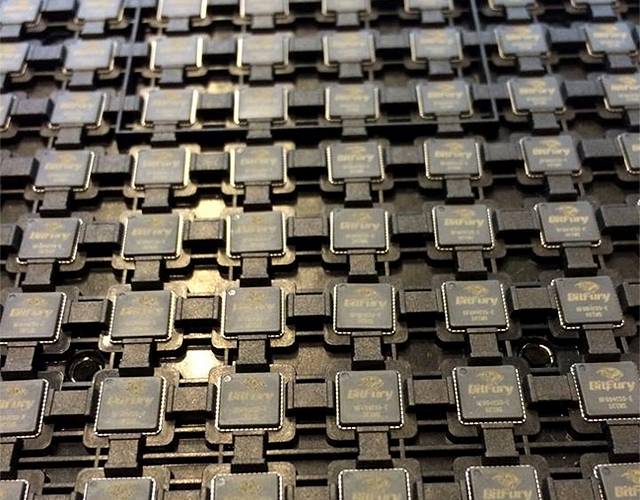 NEW YORK (InsideBitcoins) — Is there money to be made in bitcoin mining? Oh, yes. But it's a high-stakes game – and the ante is huge. DigitalBTC, the Australian-based bitcoin miner is listed on the Australian Stock Exchange (ASX) and with the release of its fiscal year 2014 financial report provides unique insight into big time bitcoin mining and trading operations.
[See also: What Is Bitcoin Mining?]
As a result of its reverse takeover of Macro Energy, DigitalBTC had only a little more than three months of "significant operations" for the generation of revenue. Posting income of $4 million (USD) but with monsterous accounting expenses from its acquisition, the company netted a loss of $11 million, after taxes.
The firm has already invested another $1.3 in mining hardware for the 2015 fiscal year, claiming to increase its bitcoin mining capacity by approximately 90%. This is on top of a previous $4 million spent on advanced mining gear. Even with such significant investments, the company is not married to the hardware long term, in light of its apparently vigorous trading operations.
"DigitalBTC continually evaluates the option to either operate the Bitcoin mining equipment to earn new bitcoins, or to seek additional attractive returns from liquidation of the Bitcoin mining hardware prior to the end of its useful life," the earnings announcement said. "The liquidity desk operations are steadily growing, providing bitcoins to partners with a need for readily available bulk quantities of bitcoin. Liquidity activities through trusted partners using strategies such as brokering (buying & selling) and lending continue to generate good returns. DigitalBTC's capital and coins are allocated to the most compelling opportunities, which are assessed in real time on a risk reward basis."
But those hardware investments are already paying off. In the past quarter alone, DigitalBTC mined approximately 7,200 bitcoins, sold 4,000 bitcoins at a market value of about $2 million and has another 3,600 bitcoins on hand.
"This is a fantastic inaugural result for the Company, with strong returns generated from the business," said digitalBTC's executive chairman, Zhenya Tsvetnenko. "Aside from some non-cash accounting related adjustments, I couldn't have hoped for a better first result. On behalf of the Board, I am very pleased that these are the first financial results to be released by a Bitcoin focused company on a major stock exchange, anywhere in the world."
The company is diversifying its future revenue by developing consumer software applications. DigitalBTC says it is "focusing on both security and an 'easy to use'" applications. "Only when both security and ease of use can be offered to consumers in one product, will Bitcoin reach its maximum mainstream adoption rate," the earnings report said.
The company says it intends to launch a beta software product prior to the end of the year.
---