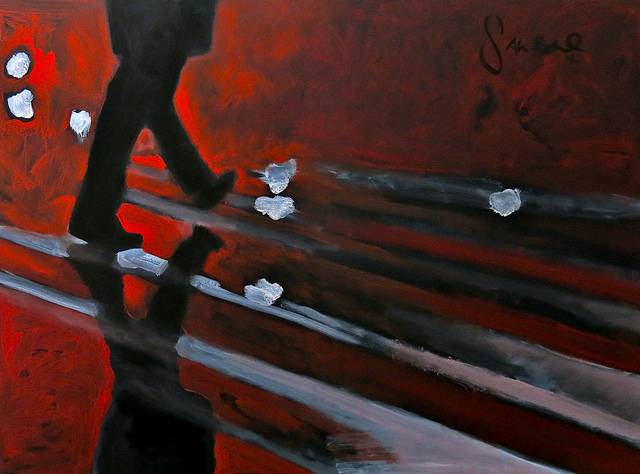 LONDON (InsideBitcoins) — The ongoing issues surrounding the VAT status of trading and mining Bitcoin within the European Union took a new turn earlier this month when the banking watchdog, the European Banking Authority (EBA), advised banks to "shun" Bitcoin. Whilst the advice itself represents an odd case of decision making on an issue before it has had time to receive attention from an actual legislature, the move can be seen as only one of a series of swipes taken at the currency in recent months.
The EBA, according to Reuters stated that it was "alarmed" that miners had "taken control of the currency, allowing them to block transactions if they want to."
In a separate report from Bloomberg, Chantal Hughes, a spokeswoman for the financial services commissioner "urged swift action" against the currency in order to curb its "potential for money laundering and terrorist financing." Indeed the EBA listed more the 70 potential risks to users of the currency as well as to other financial systems, with most being centred on its potential for money laundering.
The issue is moot
The complexity of European politics places a few uncomfortable question marks over the efficacy of the EBA recommendations which are not legally binding in any real sense. The preliminary decision will be left to the European commission, the executive arm of EU government which will draft the recommendations, but actual approval will require the consent of member states and of the European parliament.
But for Marco Barulli, co-founder of clipperz, an Italian-based company that offers an online vault and password management system that can only be paid in Bitcoin, the whole issue is moot.
"At this time, banks have very little involvement in Bitcoin," he told Inside Bitcoins. "I just can't see how such statements as 'you must shun Bitcoin' can have any substantial, short-term effect, and it has no bearing on long-term effects since that is up to the European Parliament itself."
This is not to say that he sees the drive to regulate the currency as a necessarily hostile in intent.
"EU governments are no more anti-Bitcoin' than is the U.S. Most politicians and government officials have low to no understanding of what Bitcoin is but fear. (Of terrorism, money laundering and so on,) this is something they do understand and know how to react to. And of course, it's contagious," Barulli said.
"Bitcoin is still in its infancy; irresponsible regulation is an obstacle to development of any new product or system and Bitcoin is no more immune from that than anything else would be."
Room for cautious optimism
For Barulli, there is room for optimism but only if is curtailed by a sense of caution.
"What worries me is how politicians and legislators perceive Bitcoin and its potential. As early adopters — and I suppose you could even call us evangelists — we need to meet with them, help them set up a wallet, perhaps even let them spend a few satoshis!" he said.
"Bitcoin can re-establish a direct relation between merchants and consumers. They have to trust each other in order to do business together. Third parties cannot reduce risks by imposing limitations. Bitcoin has the potential to lower barriers so naturally politicians immediately try to find ways to build them back up again."
The EU commission is notoriously slow in drafting its recommendations for legislative approval but even when done, opposition from member states, particularly the UK is liable to be strong, if not necessarily overwhelming. And with the pace of change we're currently seeing within cryptocurrencies in general, the legislation might be moribund from the very day it is enshrined in law.
Ian Jackson is an Inside Bitcoins correspondent based in the U.K.
---