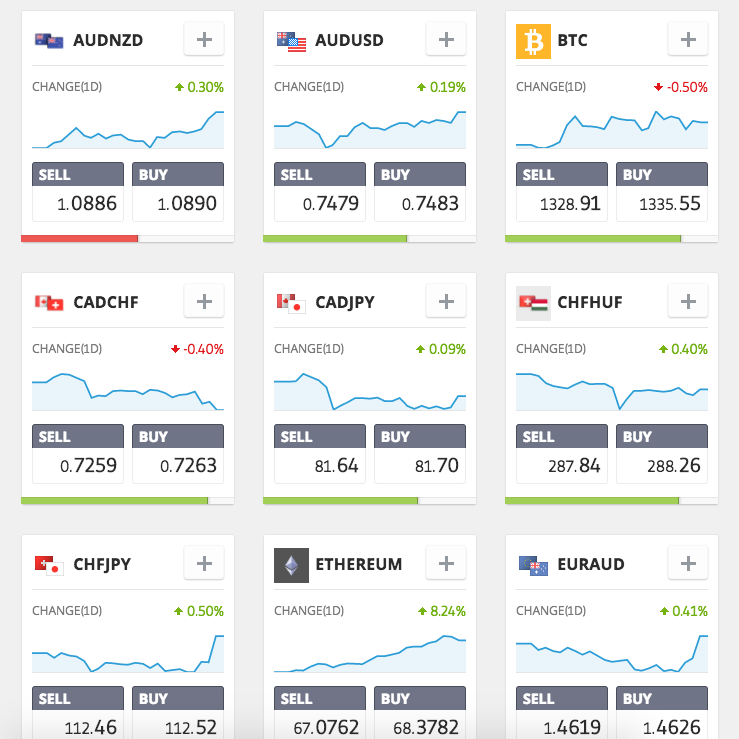 This
story
was shared from
this site
eToro has revealed that the number of users its Bitcoin and Ethereum has soared while trading volumes have "exploded" on its platform since the beginning of the year. 
eToro Runs Up Trading Volume 4,500%
EToro, a leading online trading and investment platform, has experienced a huge increase in both cryptocurrency users and trading volume of Bitcoin and Ethereum, according to Marketwatch. 
So far this year, eToro users trading CFDs (contracts for difference) in cryptocurrencies his risen by four times compared to the same period in 2016. Since the beginning of the year, cryptocurrency trading volume on eToro has soared by a whopping 4,500%.
Since Bitcoin trading has been supported by eToro since 2014, one major reason for this surge can be attributed to the platform's addition of Etheurem in the beginning of the year.
The price of Ethereum has jumped from about $15 USD per Ether (ETH) to over $65 today in just the past two months. This is reflected in 90% of Ethereum traders buying the asset since it was launched on eToro. Meanwhile, 80% of Bitcoin traders have been buying up the cryptocurrency for a consecutive fifteen months, eToro notes. 
It should also be noted that eToro provides a feature called"copy functionality." This lets novice users copy the trading strategies of its most successful cryptocurrency traders.
'Cryptocurrency is the Future of Forex'
Commenting on this impressive growth, Senior Markets Analyst at eToro, Mati Greenspan, believes that "Cryptocurrency is the future of forex."
[O]ver the last 12 months we've seen a 4x growth in traders accessing this market. But the volume of trading has exploded even more than this, with a huge 4,500% jump.
As the total cryptocurrency market capitalization recently passed $30 billion, Greenspan explained, that its users have been reaping 'significant rewards' from this jump in prices and a nascent market
---