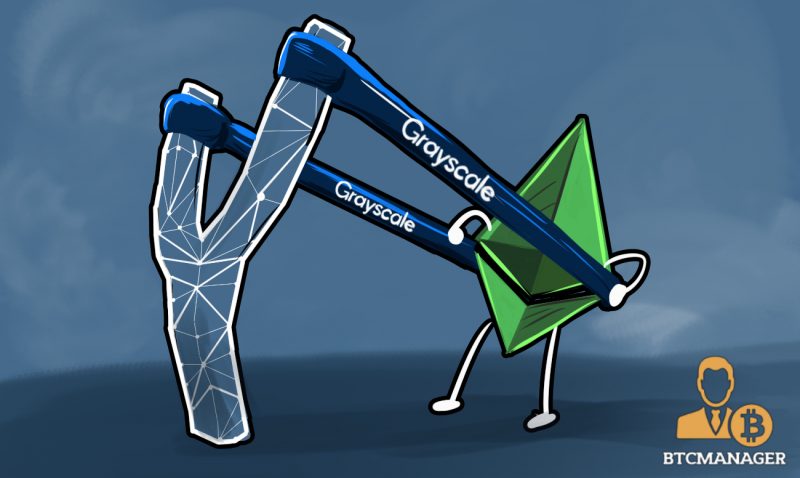 This
story
was shared from
this site
Grayscale, the subsidiary company of Barry Silbert's Digital Currency Group, launched the Ethereum Classic Trust to the public market on April 26.  According to the company, the aim was to enable institutional and conventional investors to utilize a strictly regulated traditional investment vehicle to invest in the altcoin.
The market, which anxiously awaited for the launch of Ethereum Classic Trust, demonstrated an immediate reaction. As Silbert noted, the price of Ethereum Classic (ETC) rose 20 percent within the first week of the Trust's launch, and the cryptocurrency's market cap surpassed $500 million.
Grayscale's decision to introduce a traditional investment vehicle on Ethereum Classic instead of Ethereum came as a surprise to both communities. However, Silbert emphasized that ETC demonstrates the qualities of a store of value and currency that Ethereum fails to portray.
As reported by BTCManager on March 3, the Ethereum Classic development team, better known as ETCDEV, moved toward initiating a clean and non-controversial hard fork to overhaul Ethereum's initial monetary policy.
The original Ethereum network operates on an inflationary monetary supply, in contrast to most cryptocurrencies including bitcoin. For that reason, the cryptocurrency community perceives ether (ETH) as a 'crypto asset' rather than as a cryptocurrency. Ethereum has a 14.75 percent inflation rate. The Ethereum Classic development team, as well as its stakeholders, miners, and users, did not agree with the monetary policy of ETH because it lacked scarcity, an important characteristic that sustains the value of a currency.
BitNovosti.com owner Arvicco, who began the Ethereum Classic movement, said:
"Platform token is a critical part of blockchain system that aligns economic incentives of key stakeholders, users, developers, investors, and miners. Its monetization makes everything tick and helps to bootstrap the ecosystem. However, it has been shown time and again in economic history that reliable long-term monetization
---