Last Updated on
The Einstein Exchange, a Vancouver-based crypto trading platform, has officially been forced to close its doors by Canadian authorities. The company managed to gain $16 million in debt as obligations before the authorities managed to close it down.
BCSC Steps In
The British Columbia Securities Commission, or BCSC, gave a public statement regarding the Einstein exchange's seizure. They cited the seizure as something that needed to be done for the protection of the exchange's customers.
The Supreme Court greenlit the BCSC to seize the exchange after they sought a court order on the 1st of November. They quickly charged into the Einstein offices and shut the exchange down. Grant Thornton Ltd, the same accounting firm working on the Quadriga Exchange proceedings, was appointed as an interim receiver for the Einstein's assets.
The BCSC cited several complaints from various customers that claimed that they were unable to gain access to their multiple assets on the exchange. What's interesting to note is that a day prior to the BSCS applying for a court order, Einstein told the commission that they were going to close in two months. The official reasoning for this was said to be profit shortfalls.
A Previous Suspect
Einstein was on the BCSC's radar since May of this year when Einstein was hinted to be a possible money laundering platform for criminal elements. It wasn't elaborated on in great detail, but the BCSC hinted that Einstein was misusing customer assets in some way, shape or form.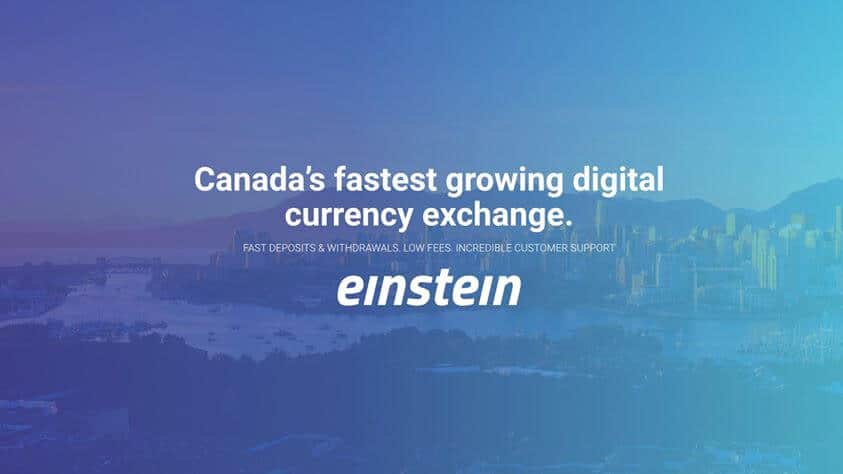 Sammy Wu, the BCSC's commission investigator, says Einstein owes its customers a total of CAD 16.3 million, or $12.4 million. The number of cryptocurrencies totaled to $8.3 million in value.
Bad Week for Crypto Exchanges
Crypto exchanges as a whole have been suffering for the past week now. Bitmex, a crypto derivatives platform, has made a classic blunder that leaked thousands of user emails to the public. The basic error they did to enable this, was someone forgot to use blind-copy in a newsletter that users were subscribed to. This, of course, leaked an incredible amount of user data to the public.
To add insult to injury, their Twitter account was compromised. A short while after their last error, the company had a more subtle issue to handle. Their own twitter profile started to pump out ominous messages about how they should sell their crypto and get out of the exchange.
On the 3rd of November, DX.Exchange closed its doors as well. The official blog post stated that the Nasdaq-powered exchange simply couldn't sustain the necessary maintenance costs of an effective exchange platform. After the announcement, trading and deposits stopped altogether. When client funds are all returned, the exchange platform will either seek a merger or sale.