Last Updated on
The cryptocurrency industry is on the verge of a new era. Banks around the world that have been posing as severe rivals to cryptocurrencies are now launching digital coins based on the blockchain technology. The first major breakthrough was made by one of the largest global banks JP Morgan who launched the JPM Coin based on the blockchain technology. Now, Dukascopy Bank has officially launched its own crypto Dukascoin.
Although not every bank is creating a cryptocurrency like Bitcoin, Bitcoin Cash or Ethereum, even if they are launching digital coins, it is still a big step forward. The Switzerland-based bank officially launched its own cryptocurrency on March 1, 2019.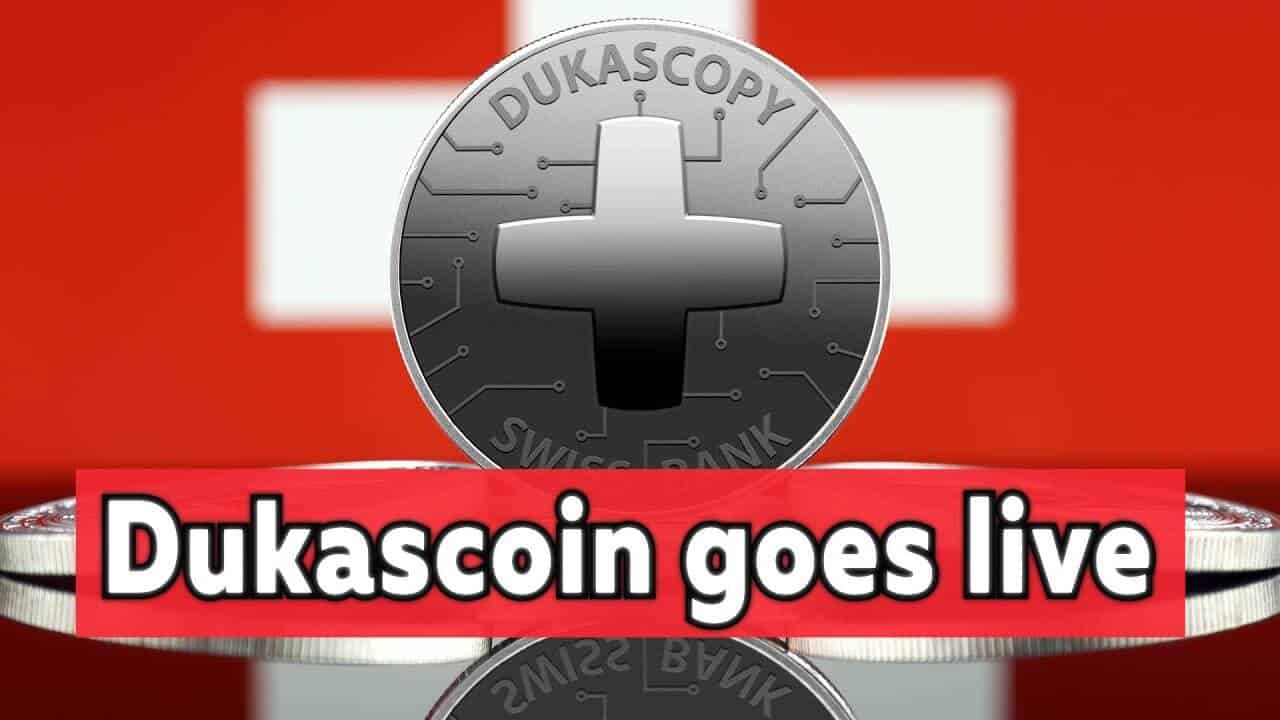 JP Morgan's JPM Coin is different from a currency like Bitcoin as it is not designed to be mined and will be used for payments within the bank. Dukascoin, however, is destined to be a tradable crypto coin. Dukascopy strives to be the world's first regulated bank to have its own cryptocurrency and to launch its ICO. Of course, this ICO will also be the world's first one launched by a traditional bank.
The launching of Dukascoin is somewhat a bold marketing stunt. Mizuho Bank, a Japanese financial institution, had also announced the launching of its own cryptocurrency J-Coin on March 2. Launching its own digital currency one day before Mizuho Bank was Dukascopy's attempt to become the first bank in history to do so. People who buy Ethereum or Bitcoin won't be the ones who buy Dukascoin. Many in the industry believe that Dukascoin will directly compete with J-Coin.
According to rumors, Mitsubishi UFJ Financial Group is also looking into options to create their own cryptocurrency in Japan called MUFC Coin. The Japanese company's currency is not yet developed and is currently in trial. Mitsubishi UFJ hasn't made any official announcements on the launch date yet.
In the beginning, tokens will be rewarded to the current clients of the company. People who use the forex bank's messenger called Connect 911 can redeem Dukascoin as a reward. Each current or new customer of the bank to open an MCA account will be offered five tokens. The same amount of digital coins will be offered to referrers.
Dukascoin tokens will sellable in the crypto market after they have received it as a reward. Owners wanting to withdraw their coins can do so from the bank directly.
The Swiss financial institution's executives have confirmed that their digital currency will use the popular Ethereum Request for Comment-20 (ERC20) token protocol. This will allow the Dukascopy to save resources that would have been used for solving several different issues that arise during the development of a new technology or maintaining a product based on it.
Dukascopy also announced during the launch that an internal marketplace can be used to trade Dukascoin tokens, removing the dependency of third-party marketplaces. According to the official statement, all transactions will take place within the bank which would make the cryptocurrency and its trading very secure.