Last Updated on
NEW YORK (InsideBitcoins) — Bitcoin exchanges are like a handful of Goldfish crackers. There's a bunch of regular ones, bringing a couple tasty bits of salt to the mix but overall nothing different than their cheesy friends. There's the perfectly baked kind, topped with a little smile to ensure that everything's going to be alright. There's also a few that are missing a tail, along with a couple that are broken into crumbs.
Then there's the ones that weren't supposed to be in the box. Every now and then, one Goldfish cracker swims upstream against all the regular ones and falls into the mix. It's not a traditional orange one – it's a bright purple cracker looking to shake things up and bring something new to the table.
In the world of bitcoin exchanges, BitSquare is that little purple Goldfish cracker that was never supposed to mingle with the others. BitSquare is a fully decentralized bitcoin exchange that's attempting to rewrite the rules for how people trade bitcoin. They aren't a company; there's no CEO and, more importantly, no investors.

Not built for venture capital
BitSquare isn't built for venture capital, unlike their competitors at Coinbase, Bitstamp, Bitfinex and Kraken. BitSquare is a bitcoin exchange formed by volunteers working in an attempt to make bitcoin trades more secure, cutting out any middleman.
Of course, if they aren't a company that means there's no one to collect a paycheck, leading to no support from traditional investors. Instead of being able to take the route that Coinbase did, raising more than $100 million in funding, BitSquare decided to take their project to the masses on the new Lighthouse crowdfunding platform.
When BitSquare founder Manfred Karrer posted the project on Lighthouse, both Mike Hearn, Lighthouse's creator, and Olivier Janssens, a self-described early adopter and "bitcoin millionaire," pledged their bitcoins to the cause – Janssens publically pledging 10 bitcoins.
One of BitSquare's core team members, Richard Myers, told Inside Bitcoins what they felt when the team saw the first pledges from Hearn and Janssens.
"They've both been such great supporters of decentralization and a vote of confidence, especially a financial vote of confidence, makes our whole campaign more legitimate," Myers said. "It was enough that Mike and Olivier created Lighthouse, but the fact that they would also support our project is something that we're very proud of."
The future is decentralized
Myers said he'd rather see apps like Lighthouse win over the community due to their focus and dedication toward decentralization. In Myers' vision of the bitcoin infrastructure, decentralization should be an always developing industry standard.
"To really subscribe to the philosophy of bitcoin would mean to be decentralized."
"To really subscribe to the philosophy of bitcoin would mean to be decentralized. You see problems when you don't decentralize," Myers explained. "Obviously there's more complexity to it and there's a lot evolving how that can be done, but to really succeed in bitcoin I think the future is to be decentralized."
At this time, 31.36 bitcoins of 120 have been pledged. The core team funded the first portion of BitSquare's development, prior to Lighthouse with their own savings, but now they're asking for community support for the long road ahead.
Venture capital: there's an app for that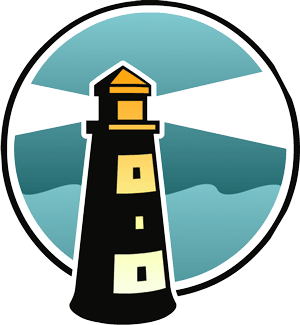 Lighthouse recently came to life after Hearn, a BitcoinJ developer and former Google engineer, won a $100,000 bounty backed by Janssens. Janssens' goal was to fund a decentralized platform to do the work of the Bitcoin Foundation, and Hearn found a way to bring bitcoin and crowdfunding together to support businesses and projects the community saw fit.
Hearn was awarded $40,000 for the idea, and $60,000 more once Lighthouse was released. The platform allows for anyone to propose a project, set a target goal and a timeframe, and either watch the community fund it or not. There's no central point holding projects, and no administrators making decisions. BitSquare saw this aligned with their morals and thought it to be one of the best outlets for their funding mission.
"It's not just a good technical fit – it's a good philosophical fit," Myers said. "Once you start to centralize any aspect, you create a central point of failure down the road. The idea is that we'd like to have a model that's sustainable and decentralized, not just for the software, but for the whole funding model."
BitSquare is setting the first round of their fundraising goals at 120 bitcoins – a modest goal compared to typical crowdfunded initiatives. They want this project to be in the hands of the community, so instead of collecting a major sum of money and releasing a finalized product, they're taking an incremental approach. The team has outlined a roadmap with updates they're working on implementing so anyone can see and experience the project's adjustments as they move forward.
"We'd like to encourage anyone to, please, try it out," Myers said. "It gives you a feel for the future we hope as to how a decentralized trading application can function."