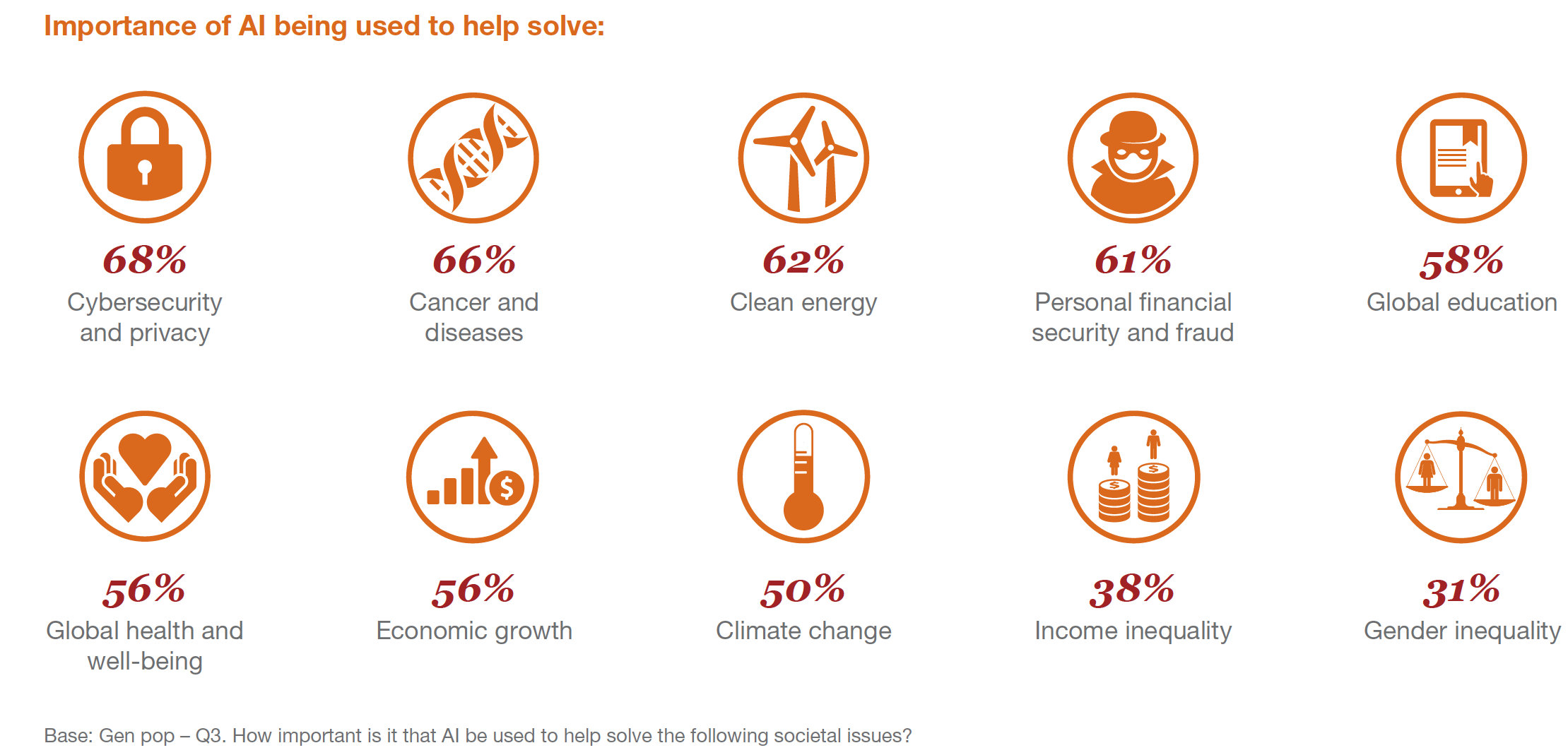 This
story
was shared from
this site
A Consumer Intelligence report by PwC revealed that most consumers believe artificial intelligence (AI) will help humankind. In February 2017, PwC conducted an expert salon in New York City to capture ideas from thought leaders in AI and emerging technologies across media, entertainment, communications, and consulting.
More than half of the 2,500 individuals surveyed agree AI will help solve complex problems that plague modern societies (63 percent) and help people live more fulfilling lives (59 percent). On the other hand, less than half believe AI will harm people by taking away jobs (46 percent). When it comes to a blockbuster-movie-style doomsday, only 23 percent believe AI will have serious, negative implications.
The survey was conducted among adults 18 and older. Business decision makers were identified as being managers or leaders within their organisations who influenced key choices on technology, service development, and other critical aspects of developing the business.
Forms of AI in use today include digital assistants, chatbots, and machine learning. With a market projected to reach US$70 billion by 2020, AI is poised to have a transformative effect on consumer, enterprise, and government markets around the world, said the report.
Consumers are rooting for AI
Despite the way the film industry and news media largely portray AI, most consumers see how it could benefit their lives.
At PwC's panel discussion with AI thought leaders, Kaza Razat, an AI developer, theorised that AI will help humans overcome their own shortcomings: "As humans, there's a lot we're not good at. When we're making machines that are better at certain things than we are, it's still an extension of us. From an evolution standpoint, there are places where we've reached the end of our capacity."
Most consumers believe that AI will provide solutions to major issues they're concerned with today. Cybersecurity,
---