As Bitcoin slowly started to rise in prominence a little over three years ago, investors began to see the potential of the cryptocurrency. Fast forward to December 2017, and Bitcoin is worth almost $20 000. Something happened just afterward that shook the crypto industry to its core. The so-called 'Crypto Winter' came marching forward. This winter has only recently started to thaw but is growing rapidly with increasing crypto-based commerce in the span of seven months.
The commerce suffered just as much as most other sectors of the crypto industry during the "winter" period but slowly started to pick itself up in 2019. Chainalysis, a blockchain-focused forensics company, took the liberty of studying crypto-based commerce to determine its shift.
Chainalysis Crunches The Numbers
The study was quoted by Bloomberg and investigated 16 merchant service providers. Providers like Bitpay enjoyed a whopping 65% increase from January to July. Bitcoin Core (BTC) managed to triple in value and smashed past the $12 000 marks in July as well.
Chainalysis's study inspected a decline in crypto-commerce during the "winter," but say that crypto-trade is going up at the moment. What's important to note is that the company's 2019 research round covers more than just BTC's commerce. Payments that were done via Litecoin (LTC), Tether (USDT), and Bitcoin Cash (BCH) have all enjoyed the upward trend. According to the research report Chainalysis gave out, these currencies are used for everything from pot shops to burning away money at online gambling platforms.
Kim Grauer, Senior Economist at Chanalysis, stated that the Bitcoin-denominated trade increased. It suggested that there was a higher level of trust in the crypto industry. While the study admits that the overall amount of crypto used in commerce is relatively small, it still managed to grow $2.5 million in daily volumes, totaling $5.5 million every day on average.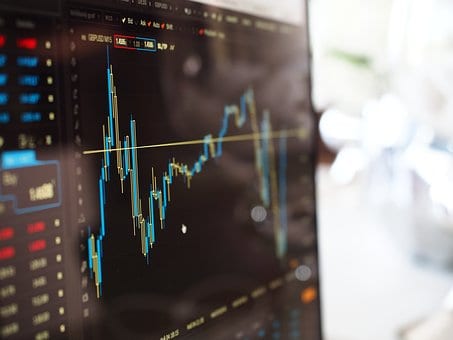 Growing Even Further
The already impressive volume will most likely grow in the future. Platforms such as Bitpay already allow merchants to accept payments in either BTC or BCH. However, these platforms will expand to support more forms of cryptocurrency as time goes on. The company expects continued growth as they add new types of crypto like the popular Ripple (XRP) and Ether (ETH), says Jan Jahosky, a spokesperson of Bitpay.
Crypto's Sluggish Problems
The problem with an effective way to use cryptocurrencies for everyday transactions is usually the transaction time itself. Most cryptocurrencies are built from the ground up and operate differently in most aspects because of it. However, a common issue is the amount of time it takes for a transaction to go through. Bitcoin transactions can take up to an hour, depending on the amount of traffic going through, which severely hampers it from quick-purchases like a takeaway burger and soda.
Cryptocurrency's profound volatility only adds to this growing problem. Most cryptocurrencies have no way of setting a secure value, allowing the asset's price to be determined purely by supply and demand. Should the demand fall, the price will fall with it. Bitcoin's value can gain or lose thousands of dollars in a single day.