Last Updated on
As bitcoin firmed this week, currently priced at $3,941 according to coinmarketcap, market participants are pondering the possibility of a reversal due to bullish exhaustion.
Indeed, much of the price action has been among the altcoins, with Enjin the standout cryptoasset and Litecoin continuing to improve, priced 20% the better at $57.17.
However, aside from the price action, it is the happenings in the wider industry that provide a better indicator of the state of play in cryptoasset adoption fundamentals, and this week offers up a promising vista.
Dorsey accumulating Bitcoin (BTC) on his Trezor
Jack Dorsey, the Square and Twitter chief executive, made waves this week when he said in a tweet that he has purchased a hardware wallet, Trezor, to store his crypto.
Dorsey recently shared with the crypto community that he had started buying bitcoin but has not revealed how much he has so far accumulated of the digital asset.
The Twitter boss said in early February that the Lightning Network bitcoin second layer would soon be coming to Square via its Cash app.
Doresy recently made an appearance on the Joe Rogan Experience audio/video podcast in which he waxed lyrical about bitcoin adoption.
"The internet will have a single native currency, which will likely be Bitcoin. It is something that was born on the internet, that was developed on the internet, that was tested on the internet. It is of the internet," Dorsey proclaimed.
Fidelity Digital Assets is live!
Heavyweight institutional player, US fund manager Fidelity, one of the world's largest with assets under management of some $7.2 trillion, announced this week that its crypto custody service is live.
The operation is currently only catering to a select number of clients.
Head of Fidelity Digital Assets, Tom Jessop, said initial interest had come most strongly from hedge funds and family offices and more recently with financial advisors joining the fray and to a lesser extent some pension funds and endowments
However, Jessop, speaking about the pension world, said "I don't think that market's ready for this" and is focusing on the aforementioned institutions, saying "we are developing those relationships ourselves".
Institutions and high net worth individuals eye crypto
It also emerged that Fidelity Digital Assets has surveyed 450 institutional clients and discovered that 20% had already taken positions in crypto, admittedly probably very small.
More evidence of the interest among the high net worth individuals comes from new digital currency platform, Hayvn, based in Abu Dhabi, which is targeting a similar clientele of hedge funds, family offices and high net worth individuals.
In a video interview with UK stockbroker interactive investor, co-founder of Hayvn, Christopher Flinos, said that 27% of customer base of the private banks' he has spoken to are looking to invest in the space, according to internal data they had shared with him.
Flinos was previously an investment banker at Bank of America Merrill Lynch and co-founder Ahmed Ismail was formerly the chief executive at the Middle East arm of US investment bank Jeffries. Hayvn is awaiting regulatory approval from  Abu Dhabi Global Market, which is comprised of three independent regulatory bodies.
The number over-the-counter (OTC)  providers is proliferating with the likes of Grayscale and Gemini already playing a prominent role.
See more on private banks in crypto below, as respected Swiss bank Julius Baer makes its pitch.
No Ethereum (ETH) for now
Fidelity's crypto platform will only be providing custodian services for bitcoin to begin with, and is wary of supporting Ethereum until the Istanbul fork happens, which is tentatively pencilled for October. "Even though there's client demand, we think there are reasons why it's not appropriate to list at this time," Jessop said.
As for the execution side of the business, that's still at the testing stage. Jessop says the platform will be "effectively an agent" as that's what clients want, so as "to avoid the issues associated with funding multiple exchanges".
Fidelity will bring "other sources of liquidity onto our platform" and "find the best better offer… and allow the client to execute at that price", Jessop explained.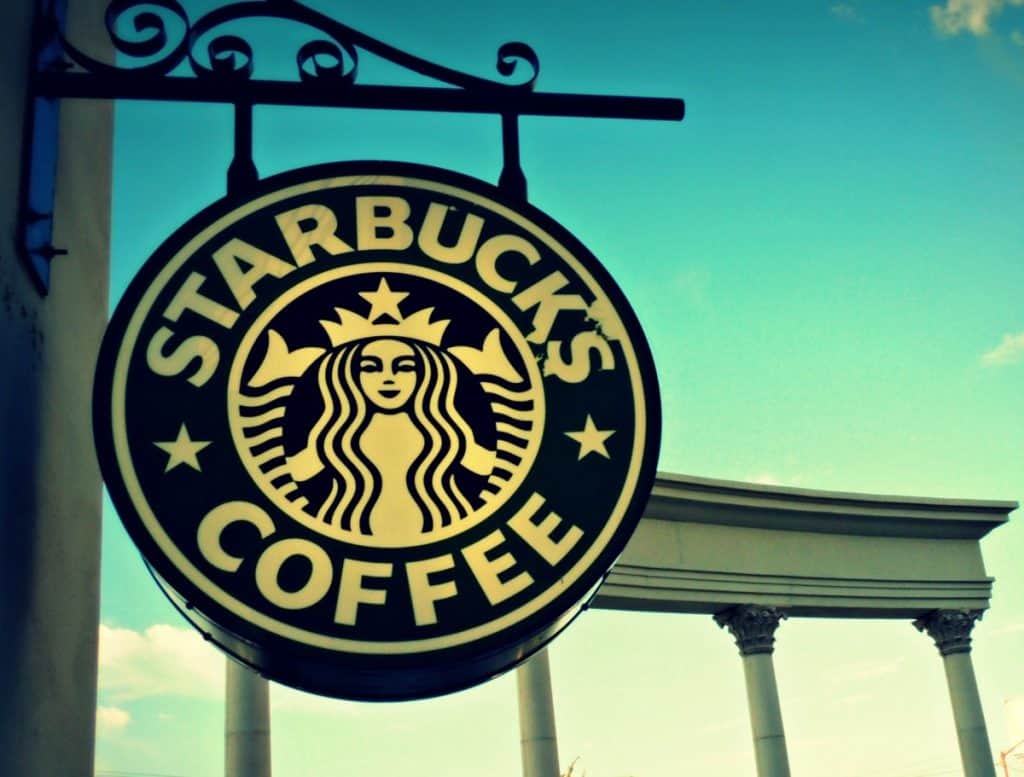 Returning to Ethereum for a moment, founder Vitalk Buterin has said he is in favour of introducing "very small" transaction fees on dev wallets, which, not surprisingly, has been poorly received by the community. It is evidence of the extent of the funding difficulties even the largest projects are experiencing as the crypto winter drags on.
Bakkt, Starbucks and tax
Elsewhere, more information surfaced about the Bakkt platform being set up by Intercontinental Exchange, the owner, of the New York Stock Exchange.
It was already known that Starbucks is a key partner for the retail side of the platform, but the coffee chain revealed it has "received significant equity" in Bakkt and in return will install Bakkt software so that its customers can pay for their coffee with crypto.
James Joust, senior research fellow at Coincenter, said such transactions could be burdensome from a tax perspective in the US
Speaking to MarketWatch, Joust said: "You'd need to work out the fair-market value [of a bitcoin] at the time [of a coffee purchase] versus the fair-market value [at tax-filing time], and you'd need to itemise the gains or losses. If you realised 40 cents on the gain, you'd need to pay a few pennies."
As with the US, in the UK realised gains (a sale) in crypto are treated as chargeable events against capital gain tax.
The complications facing crypto investors and traders regarding tax affairs is what has led accountancy and consultancy firm Ernst & Young (EY) to create a tax calculator tool for its US clients, called EY Crypto-Asset Accounting and Tax (CAAT).
eToro charges into US market
Staying with the US, global social trading platform eToro, based in Israel, announced it is rolling out its platform in 30 states and two territories in the US.
The service will be crypto-only to start with, but trading in other asset classes, such as stocks and commodities, will follow.
eToro's social tools enable users to follow successful traders on the platform and automatically replicate their trades. Its multi-signature wallet is being launched at the same time as the trading offering.
Interest on crypto, with insurance too
The maturing nature of the crypto sector was also seen in BlockFi offering 6.2% interest on crypto deposits.
Further, customer funds will be insured through the insurance service of the Gemini exchanged owned by the Winklevoss twins, Cameron and Tyler.
The interest accrues on bitcoin and Ethereum deposit accounts and is paid in the respective cryptoasset, not fiat.
BlockFi ran a beta in January for select customers in which $10 million was deposited, so there is clearly strong demand for such a product.
In its funding rounds to date BlockFi has raised $58 million to build out its business.
Separately, the Winklevoss twins made an appearance at the SXSW conference this week, at which they were keen to spread the word that "trust" and regulation is the key to bitcoin price recovery.
Circle acquires SeedInvest, Wyoming and Colorado's crypto plays
The burgeoning activity among crypto ecosystem companies saw a deal sealed this week in which Goldman Sachs-backed Circle acquired crowdfunding platform SeedInvest.
In a blog post heralding completion of the deal, Sean Neville and Jeremy Allaire said: "We will also explore future opportunities enabled by tokenisation", in an indication that the crowdfunder will eventually be moving into security token offerings.
The US state of Wyoming has passed a host of laws in recent weeks to position it as a crypto-friendly jurisdiction. The latest of those laws was Resolution SF0125 which means that Wyoming "law recognises property rights in the direct ownership of digital assets".
Wyoming also recognises crypto as currency.
Colorado recently passed the Digital Currency Act which removes crypto from the "security" definition to explicitly designate the nascent asset class as currencies.
Ohio is the only state in the US that actually allows residents and corporations to pay their taxes with a cryptocurrency, although to date just two companies have done so.
Enjin (ENJ) climbs on Samsung tie-up, ERC-1155 token set to fight counterfeiting
Crypto-watchers this week cheered the confirmation that South Korea-based blockchain gaming ecosystem start-up Enjin is a Samsung partner.
The level of excitement this news, which initially leaked out in late February, has generated is witnessed in the massive price run up of the Enjin (ENY) token.
In the past seven days the price has risen 138% to $0.1951, although has given up some of those gains today (Sunday).
Although, Enjin is speculated to be the default wallet on the Galaxy S10 smartphone, this has not been verified.
Enjin's ERC-1155 non-fungible token is used for labelling, tracking and assigning identity to  unique in-game items such as weapons and skins.
The good news just keeps on coming for Enjin, with the Unity game development platform  rolling out the Enjin SDK. The SDK currently only worlds on the Ethereum Testnet.
The uses for Enjin's token could also expand way beyond gaming.
Developments still below the radar come from the world of fashion where the Global Guerillas merchandise store deploying the ERC-1155 token to assign a unique identity to garments.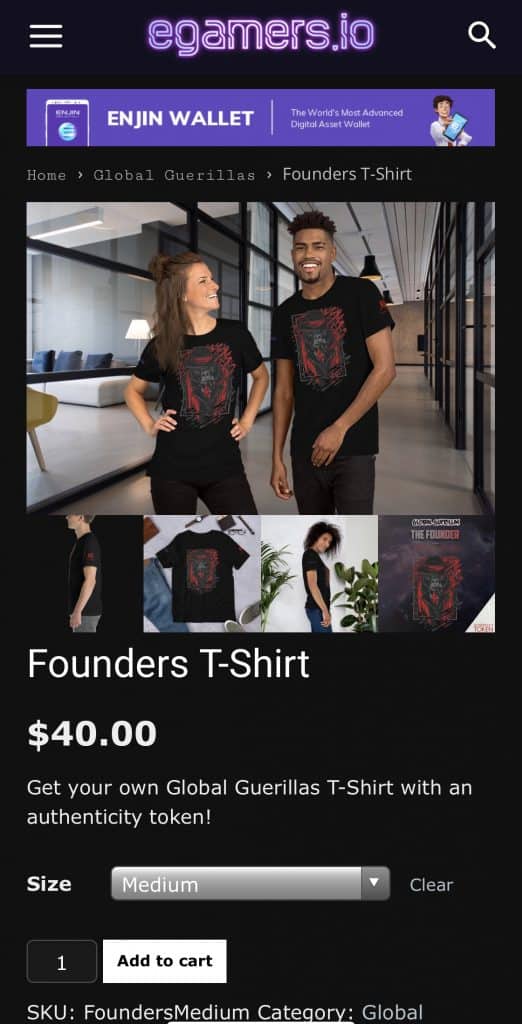 This could be a huge use case for adoption as it would be a major weapon in the fight against counterfeiting, with pirated goods currently accounting for $1.7 trillion in sales worldwide.
The Global Guerillas store is selling five t-Shirt types. Every t-shirt sold comes with its own authenticity token delivered to the ENJ Collectible Address.
Global Guerillas is a social sharing game launching soon.
Switzerland strengthens crypto grip, 97% of Brits own no crypto
In Europe, Swiss private bank Julius Baer has teamed up with SEBA Crypto AG to bring digital asset services to its retail and corporate clients.
In a statement accompanying the announcement, Peter Gerlach, head of markets at Julius Baer, said: "At Julius Baer, we are convinced that digital assets will become a legitimate sustainable asset class of an investor's portfolio. The investment into SEBA as well as our strong partnership are proof of Julius Baer's engagement in the area of digital assets and our dedication to make pioneering innovation available to the benefit of our clients."
The Swiss bank has an equity stake in SEBA Crypto.
Staying in Switzerland, which continues to succeed in attracting top blockchain start-ups and the talent that comes with them, another financial stalwart Swissquote Banking Group is entering the cryptoasset space with a custody service.
Swissquote is working with Crypto Storage AG for its institutional-facing service, due to launch on 21 March.
In France, the head of the finance committee of the National Assembly, Eric Woerth, is looking at banning so-called privacy coins such as Zcash and Monero.
Proposing the prohibition, Woerth said: "It would also have been appropriate to propose a ban on the dissemination and trade in [cryptocurrencies built] to ensure complete anonymity by preventing any identification procedure by design."
Staying on the regulatory front, as reported by Inside Bitcoins, the UK's Financial Conduct Authority (FCA) released the results of two surveys on consumer attitudes towards crypto.
Among the findings it was discovered that just 3% of the population is estimated to have bought a cryptoasset and 73% don't know what a cryptocurrency is or how to buy cryptocurrencies.
Crucially for UK crypto market prospects and possibly elsewhere, the level of pain suffered by buyers as the parabolic bull run collapse is not as bad as feared because most had bought out of their disposable income as opposed to maxing out credit cards.
It could mean the basis for a renewed bull run are still intact, although the level of interest from retail investors/speculators has declined with the price depreciation.
The FCA is thought likely to bring forward regulation of cryptocurrencies this year after the closing of the ongoing consultation period on 5 April.