Last Updated on
NEW YORK (InsideBitcoins) — Bitcoin conferences these days are more often just like any other industry gathering: on-stage presentations, corporate sponsors and 'networking' opportunities. But there is one bitcoin event that calls itself the "decentralized bitcoin convention." However, the founder, Andrew Wagner, admits CoinFest is really more like a holiday than a conference.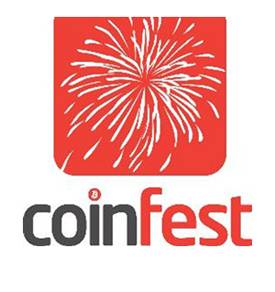 "Really all they have to do to participate is say, 'Hey, it's CoinFest this weekend! Want to come out and barbecue?'" he says.
"It started in Vancouver in 2013 but back then it was at one venue, at The Waves (a local coffee house), where we had the world's first ATM from CoinTrader," Wagner told Inside Bitcoins. "In 2014 we spread to two more cities in Canada, as a simultaneous, decentralized convention."
As the CoinFest website says, "Anyone is welcome to start a CoinFest of their own so long as they adhere to the 'Spirit of CoinFest.'" Mainly, that means that events must be held at venues that support cryptocurrency — and must offer free admission.
.@Coinfest 2015 connects #Bitcoin community in #Vancouver to world http://t.co/lgKzwuftXF #CoinFest @TheBitcoinCoop pic.twitter.com/fDTSNpMCdz

— Stephen Hui / 105 Hikes (@StephenHui) February 11, 2015
"Vancouver is a very diehard bitcoin scene. People often describe our community as less tech oriented and more culturally focused," Wagner said. "It started very grassroots like that, we never had any major corporate sponsor or anything like that — sometimes I have to pay for things myself. For the most part it's completely volunteer-powered by nerds like me."
"I found people who are like, 'I love this, I want to help.' Some of them were drunk."
The event is not motivated by profit, Wagner says. CoinFest is non-profit, and all funds must be used to improve and promote events. If an organizer receives "excess funding" it is to be given to other CoinFest organizers, starting with those most in need. Complete financial transparency is expected. Finding volunteers to help run the event is key, Wagner says.
"Here in Vancouver, we picked volunteers who are just very passionate about it. I found people who are like, 'I love this, I want to help.' Some of them were drunk."
This year Coinfest – in one form or another — will be held in 23 cities February 20-22. The website lists the locations and status of current, future and potential events, including those in Canada, as well as Denver and Marietta, Georgia in the U.S. Events are planned in Europe, Asia, Latin America and Africa — where CoinFest is shipping a free Skyhook bitcoin ATM for the Botswana event in Gaborone.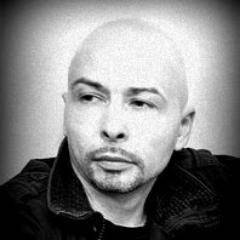 CoinFest will even be found in Russia this year, currently unfriendly territory for bitcoiners.
"Russia frowns on bitcoin to this day," Wagner admits. "I had difficulty convincing someone to do CoinFest in Russia due to legal threats, fines — and some bitcoiners are actually arrested at the border for having miners."
But Wagner found someone to host CoinFest in a number of Russian cities, including Moscow, Saint Petersburg, Orenburgand and Yekaterinburg.
"His name is Igor (Chepkasov). He's an experienced political activist. He's gotten in trouble for his freedom-loving ways more than once, so he's brave enough to do it."