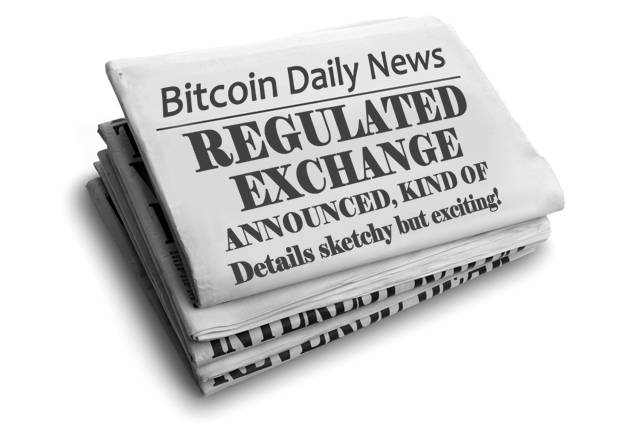 NEW YORK (InsideBitcoins) — The news was punched with a big headline on its blog: "Coinbase Launches First Regulated Bitcoin Exchange in the U.S." The post went on to explain, "If you are a Coinbase user in one of the 24 supported U.S. states or territories you can begin trading immediately on Coinbase Exchange."
The Wall Street Journal, who broke the story of the exchange's launch, said "Coinbase's founders have been working for five months and have received regulatory approval in half of U.S. states, including New York and California."
But New York State Department of Financial Services Superintendent Benjamin Lawsky has since flatly stated that Coinbase has no license to operate in the state. And California issued a consumer alert, saying "The California Department of Business Oversight has not decided whether to regulate virtual currency transactions, or the businesses that arrange such transactions, under the state's Money Transmission Act. California consumers should be aware Coinbase Exchange is not regulated or licensed by the State."
The Wall Street Journal story has since been corrected and now Coinbase is backtracking, telling Inside Bitcoins that it actually has "14 licenses, 8 (states where) Coinbase received notification that they don't need one (at least yet, could change over time)" and "2 (states) in the grey zone (NY and CA) – e.g. these states are working on their own bitcoin regulations (like NY Bitlicense), but in the meantime Coinbase has contacted regulatory bodies who are aware of the exchange."
Inside Bitcoins asked a Coinbase principal to respond to these questions:
Was the original announcement misleading, a mistake or an oversight?
How can a firm claim to be "regulated" when in fact eight jurisdictions don't even regulate a bitcoin exchange — and the two largest, CA and NY are only "aware" of the exchange?
The company declined to comment.
"It seems like Coinbase received pressure from investors to hack together an exchange quickly and enter the market with an attractive headline."
Meanwhile, the CEO of New York-based bitcoin exchange Coinsetter, Jaron Lukasiewicz, pulled no punches on what he believes happened.
"It seems like Coinbase received pressure from investors to hack together an exchange quickly and enter the market with an attractive headline," Lukasiewicz told Inside Bitcoins. "They did receive press from it, but most industry insiders don't view this as much more than a misleading announcement."
Now Tripp Levy PLLC, a securities and shareholder rights law firm, is chasing the Coinbase ambulance, saying it is investigating the company "for allegedly making false and misleading statements to prospective and current users of Coinbase's Bitcoin Exchange regarding its business."
---