Rahm Emanuel, Chicago Mayor and once Chief of Staff for ex-President Barack Obama, spoke in the city of Chicago regarding the future of cryptocurrency, reports Forbes.
A Decentralized Future
On March 18th, Emanuel commented on cryptocurrency, blockchain, and Chicago's FinTech future. The soon-to-be-stepping-down politician didn't come at this so much from a technological perspective, but a political one.
To start, the Mayor commented on countries across the world that are turning to crypto to solve their economic issues:
"Nation states are falling apart, or receding. City states are emerging, so the political structures we all grew up under are changing. One day, somebody's going to figure out – whether that's Argentina, ten years from now, five years from now – how to use cryptocurrencies to stay alive when [they're] facing a financial crisis, and then you're going to find out that this moment has arrived."
The politician went on, claiming that while he doesn't know a ton about the technology, "the trend lines are affirmative for its future". This could be a decade or two, but he knows that crypto is "an alternative way to trade," and he has to learn about it.
That said, the Mayor doesn't buy Bitcoin (BTC) or any other cryptocurrencies himself. "My kids will figure out how to get their hands on it," he asserts.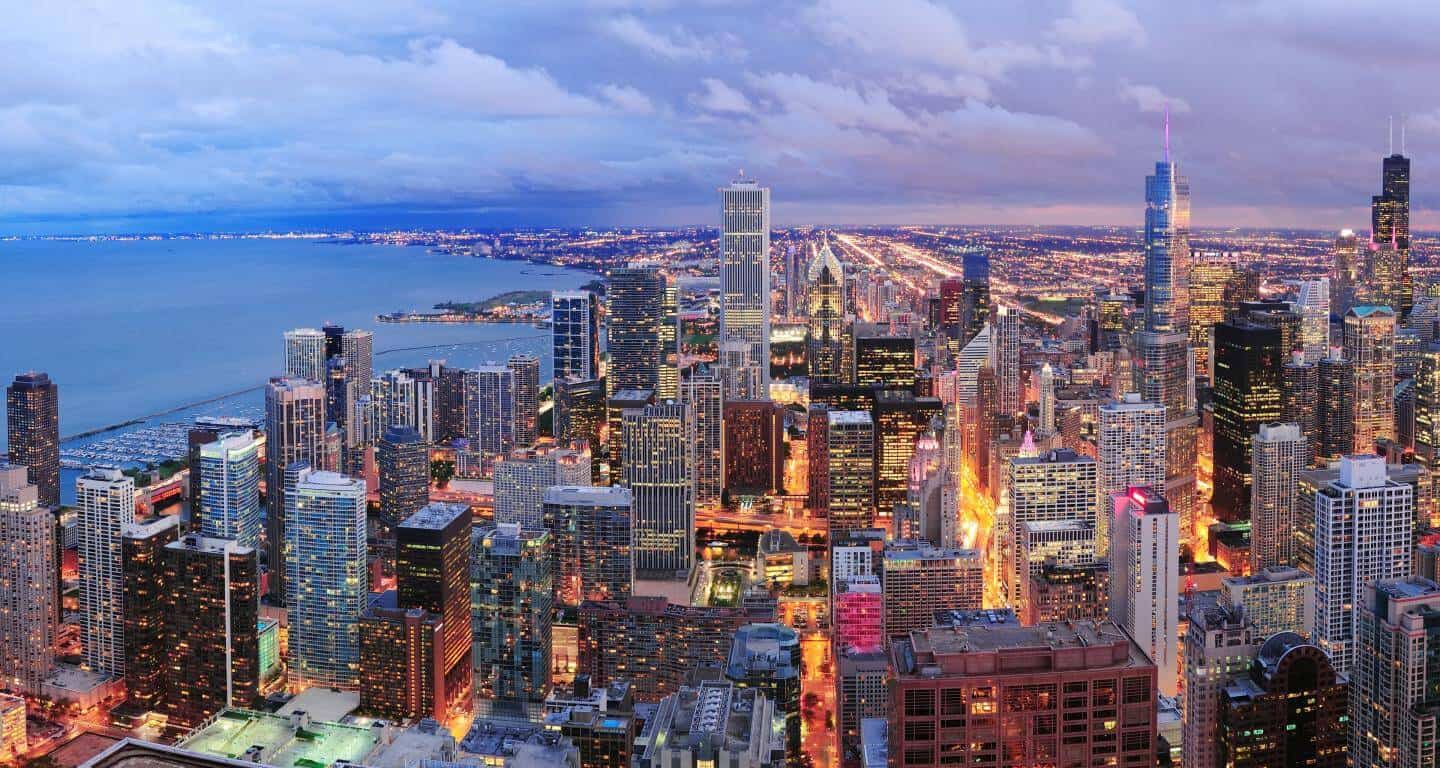 Chicago's Advancement
Chicago is known for being an up and coming city regarding technology. While spaces like Silicon Valley in California have often lead the United States on that front, the rise of the internet has enabled that to change. "I think we have something really unique and special here in Chicago," claims Emanuel.
In fact, according to a study done under the current mayor alongside researched lists from The Economist, IBM, and A.T. Kearney, Chicago is the "second most competitive economy in North America and either ninth, eighth, or seventh worldwide."
Of course, Emanuel will be no longer be Mayor in a couple of months. But he wanted to share his thoughts on innovation with the world, and hopes to instill that into his successor:
"I came here because I want to encourage all of you to come together, work together. The city, under my tenure, will be a partner in that effort, and I will stress it to the next mayor that they have to do that as well."
David Carman, the co-founder of Business Network Chicago, echoes Emmanuel's sentiments:
"We want Chicago to be recognized as the global leader of the FinTech revolution. That's going to take a lot of work, but you have artificial intelligence, big data analytics, blockchain, cryptocurrency, cyber security, insurtech, lending, payments, wealthtech, augmented virtual reality, regtech, on and on it goes, and they're all, at a minimum, billion-dollar markets, and some I think are going to be trillion-dollar markets, not just crypto."