NEW YORK (InsideBitcoins) — Bitcoin may be getting one of Japan's largest e-commerce sites on its side. At the Rakuten Financial Conference in Tokyo, Hiroshi Mikitani, CEO of Rakuten, revealed that the company was considering adding bitcoin as an accepted payment.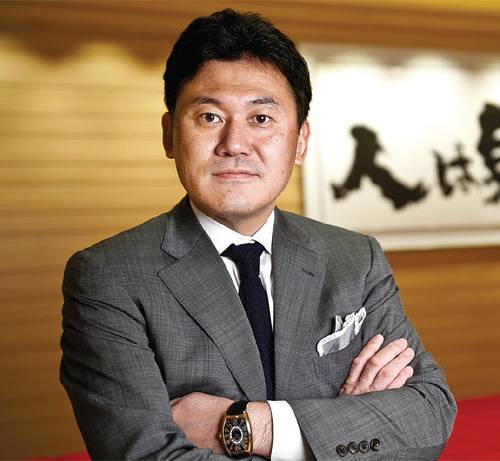 "We are thinking about it, and probably will," Mikitani said. While he was unwilling to reveal when the company may look to launch this feature—he says it's a trade secret—the company has formed a department to study cryptocurrencies. It has also invested in some bitcoin related startups in the United States, including Bitnet Technologies.
This has been coming for quite a while. Back in July, Mikitani said that the company was looking to accept bitcoin and that it would happen "sooner or later."
If this were to occur, Rakuten would be one of the largest e-commerce sites to join the bitcoin ecosystem. According to Wikipedia, the company did $5.3 billion in revenue in 2013.
However, it's not just an e-commerce site. Rakuten runs its own bank, distributes credit cards, and  operates its own securities brokerage. The conglomerate also owns Kobo, which is an e-book company that competes with Kindle and acquired the messaging app Viber in February 2014. Because of how far reaching Rakuten is, CEO Mikitani has been referred to as Japan's Jeff Bezos.
With Rakuten acceptance of bitcoin would come a big stamp of approval for the currency. As more ecommerce leaders — such as Dell, Expedia, Overstock and Microsoft — continue to accept bitcoin, it moves to create an environment where more consumers may trust the digital currency.