NEW YORK (InsideBitcoins) — Bitcoin advocates believe the cryptocurrency could play a large role in serving an exploding niche industry: commercial cannabis. In fact, Gavin Andresen, chief scientist for the Bitcoin Foundation, said just that during the Web Summit in Dublin last November.
"Legal marijuana industries could possibly be one of the big industries for bitcoin," Andresen said. "It gives marijuana growers a way of charging customers that doesn't involve cash."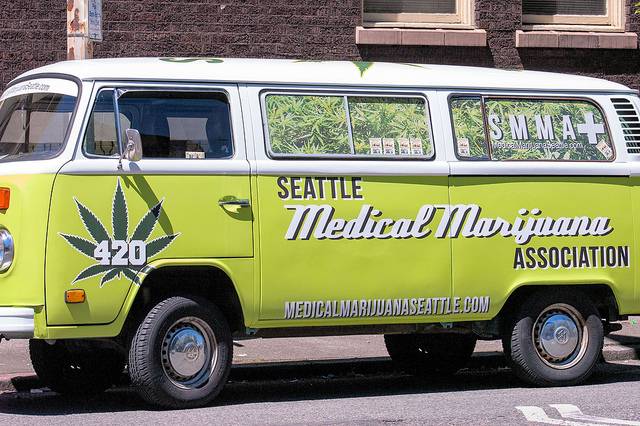 1 plus 1 equals -1
But that's not the view of many of those who actively engage cannabis investors and entrepreneurs.
Patrick Rea, co-founder of CanopyBoulder, a Boulder, Colorado-based business accelerator for the cannabis industry, says federal money laundering restrictions — even with recent signs the government may be easing its stance — deter most bankers from accepting marijuana business accounts to this day.
"The banking situation needs to be solved. I don't think bitcoin is the solution," Rea told Inside Bitcoins. "You've got a gray market industry in cannabis and you combine it with another gray market industry in bitcoin. I think that's 1 plus 1 equals -1. It doesn't feel like the right combination if our goal is to have a responsible, sustainable and stable industry. There are many variables that make the cannabis industry more challenging for business people. I don't think adding bitcoin to the situation makes it easier. I think it adds another layer of complexity and risk."
"Though bitcoin is intriguing, it does not make much sense for marijuana businesses."
Robert McVay, an attorney with the Canna Law Group in Seattle, specializes in providing legal advice to marijuana entrepreneurs and investors. He too doubts that bitcoin is the cannabis banking solution.
[Read More: Marijuana Black Market 'Cannabis Road' Says $100,000 in Bitcoin "Robbed"]
"A number of our clients have asked whether using bitcoin makes sense. Though bitcoin is intriguing, it does not make much sense for marijuana businesses. Its primary difficulties stem from its low adoption rate. For a cannabis business to do a significant volume of business with bitcoins, it would need buy-in from its customers, vendors, shareholders, employees, taxing authorities, and others. We just do not see that happening," McVay wrote in a blog post in November. "There is nothing stopping most marijuana businesses from dabbling in bitcoins and accepting bitcoins in addition to dollars, but it is not a panacea, nor is it a viable alternative to having a functioning bank account."
Bitcoin is not the solution
A year ago, Sean Green, owner of a small group of dispensaries in Spokane, began accepting bitcoin. He's not impressed with the results.
[Read More: Nearly Half of Gen-Y Says Ban Bitcoin]
"If it were a secure place to keep our money and the value was consistent, I would hold onto Bitcoin, but that's not the case," he told Forbes. Green converted his BTC into US dollars using Coinbase, until the San Francisco-based wallet provider pulled the plug on his account, citing federal law. Besides, Coinbase requires users link their bitcoin wallet to a bank account – which doesn't provide much of a solution for unbanked businesses.
While there are certainly other options for legally operating marijuana businesses to accept bitcoin and conduct their financial affairs with the digital currency, the biggest barrier to adoption by the exploding cannabis industry — may be the industry itself.