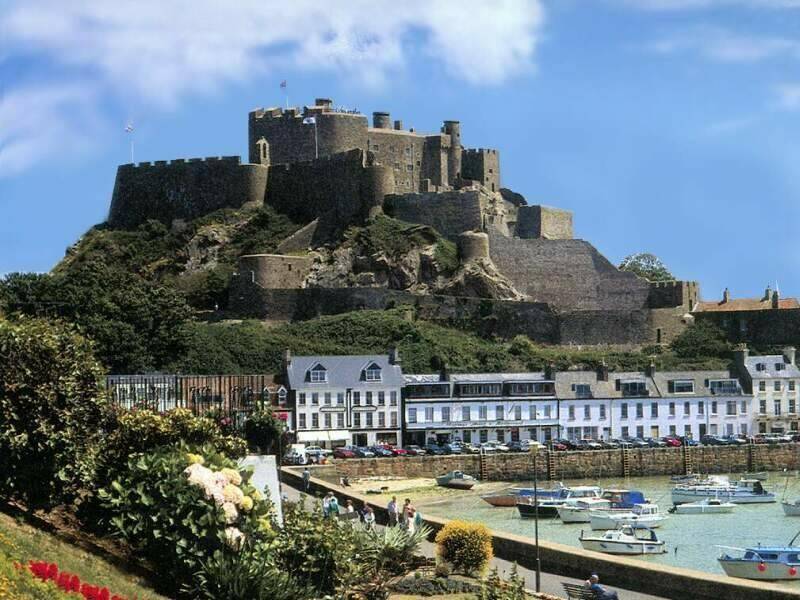 NEW YORK (InsideBitcoins) — The island of Jersey sits just off the coast of France and maintains a friendly if complex relationship with its neighbours. A British overseas territory ostensibly headed by the Queen and yet not part of the United Kingdom, granted the full trading rights of an EU member state yet not an actual member, its status as a political oddity does not diminish its desirability as one of Europe's most exclusive slices of real estate.
With a standard of living comparable to the U.K., Jersey has become both a leading offshore financial hub and a centre of tourism.
But not one without controversy; with no VAT (value-added tax) structure in place and a flat rate of income tax, it has built up a reputation as something of a tax haven — and one that has at times dragged a number of high profile figures into the somewhat murky waters of avoidance schemes.
An island with an enviable position
Jersey, not subject to European Fiscal regulations and thus inoculated from the threatened Europe-wide VAT charges that Inside Bitcoins reported on earlier this week may well find itself in a somewhat enviable position.
And as recent news from hedgeweek confirms, there are those in Jersey who are set to take advantage of the storm brewing in mainland Europe. Global Advisors Jersey Limited (GAGL) set up the first regulated bitcoin investment fund earlier this month.
Robbie Andrews, co-founder of bit.coin.je (on Twitter @bitcoinje), an industry body set up to raise awareness and use of Bitcoin, sees its continued growth as an essential part of a modern, vibrant Jersey.
"It's is an innovation that will likely impact nearly every traditional service industry, of which our island has many," he told Inside Bitcoins.
"From Jersey's point of view, being a small island, it would allow the transaction of payments on a global scale with no foreign exchange risks/delays/costs. Just like email allowed businesses to enter into communications with a global market, Bitcoin will do the same for payments."
Can Jersey become 'Bitcoin Isle?'
And VAT concerns he confirmed are unlikely to affect his organisation's vision to see Jersey become 'Bitcoin Isle.' Whilst Europe hesitates, Jersey remains steadfast.
"We're following the U.K.'s HMRC (the U.K. tax authority) stance on VAT for mining and trading. HMRC's original position led to a massive slowdown in companies based in the U.K. while the rest of the world just surged ahead. Luckily, the Digital Currency Association was able to work with the HMRC and got them to change the decision," Andrews said.
"We don't apply VAT to trading of Bitcoin here. And I don't see this changing in the near future."
But as European bitcoin enthusiasts brace themselves for what seems like an inevitable regulatory avalanche, what of Jersey? Will it remain completely regulation free? Andrews thinks not but places emphasis on the type of regulation needed.
"Light regulation is important because it allows traditional industries to start working with Bitcoin in a similar fashion to their existing financial/payment systems. It also grants residual benefits such as consumer protection advice and so on," he says.
"But for a financial industry that is used to regulation taking months and most likely years to be drawn up," he continued, "any regulation around such a fast moving technology needs to be applied with a light and agile mindset. A lot of the conversations we've had with regulatory bodies have been more along the lines of education about the potential future uses, purely so they don't pigeonhole it as a certain 'thing' in the present."
In Andrews' eyes, the EU crackdown is at any rate, ultimately going to be seen as a self defeating exercise.
"If you are really trying to regulate it out of existence, then you genuinely do not understand the global reach of Bitcoin. All a company would do is to move to a more favourable jurisdiction and the EU will have lost the opportunity to guide a group of leading companies in a cutting edge section of technology."
For now European bitcoin enthusiasts will have to wait and see. If tough regulations are implemented, it's possible that HMRC will have to reverse its prior decision; the idea of Prime Minister David Cameron wielding his veto in defence of Bitcoin the way he did over the financial transaction tax is stretching credulity somewhat.
But when and if regulation occurs, Europeans won't have to go far to find shelter from the storm; Bitcoin Isle is after all, just a few short miles off the coast.
Ian Jackson is an Inside Bitcoins correspondent based in the U.K.
---