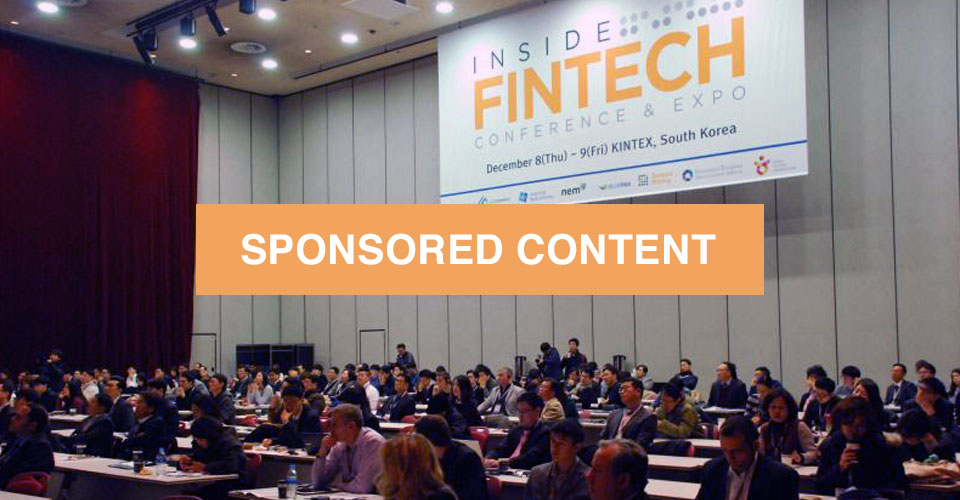 Last Chance: Apply to Speak at Inside Fintech Conference & Expo in Seoul
The deadline to apply to speak at Inside Fintech Seoul (November 30 – December 1) is fast approaching. Have you submitted your application yet? Apply to speak by September 15 for a chance to share your knowledge with an incredible group of professionals who are shaping the future of the Fintech industry.
As a speaker for the conference, you will gain valuable recognition and connections from being part of this global conference. If accepted as a speaker, you will also receive free access to the Inside Fintech conference program and exhibition.
Early Bird Sponsorship Rates are Expiring
Are you interested in gaining access  to a professional financial and technology-minded audience made up of innovators and decision-makers across blockchain technology, big data, InsurTech, RegTech, cybersecurity, business & investment, payment systems, and more. Book your booth at Inside Fintech Seoul before September 15 to save with Early Bird sponsorship rates. 
Join fellow industry leaders in the fintech sector on the exhibit floor – reserve your booth today.
Super Early Bird registration is open for a limited time – reserve your seat before October 13. Save 15% on One Day or Two Day Passes with the discount code IB15. Register today & save!
---